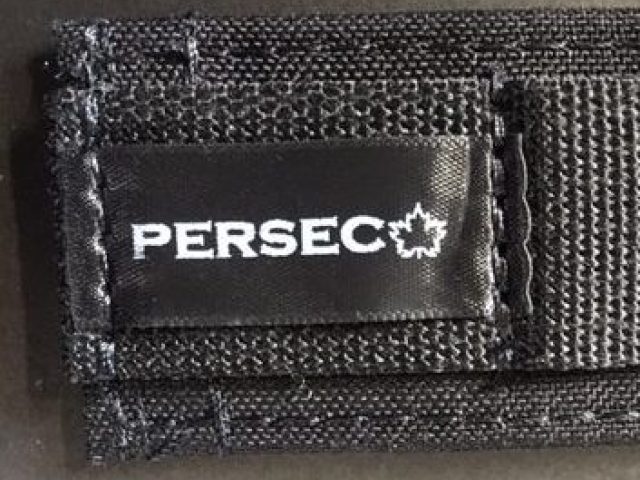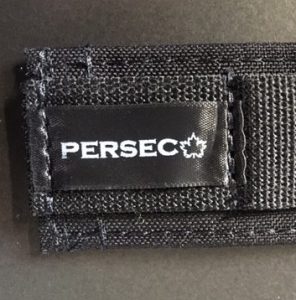 For years, I've been on the lookout for a solid belt. When I say solid, I include in that definition fit, style, strength, durability, functionality and dependability. Almost two months ago, I think I hit pay dirt with that.
While I was planning my Bruce Trail outing, (read about it here) I found that I was missing a key piece of gear: a "solid" belt. Sure, there are a load of well-known commercial companies that offer quality belts, but I was looking for something specific. I wanted what they offer, something I considered "solid", not ridiculously over-priced and, if possible, Canadian-made.
Enter Persec. We had followed each other on Instagram and I reached out asking some questions about their products, their hardware, colours and the like. Not only was I happy with the answers, but also the questions I was asked. Custom work, apparently, is even better when the one making the product has a better understanding of the customer's intentions and requirements.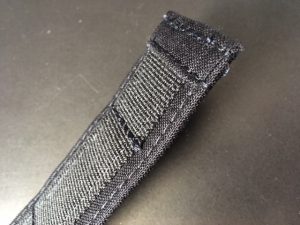 Some fast-facts about the belts offered by Persec:
They offer 3 widths – 1.5″, 1.75″ and 2″
Several colours (black, ODG, camp, coyote, etc)
Built from a combination of high-strength webbing and Codura for rigidity
Available in a variety of stiffnesses, strengths;
All are custom-lengths;
Every belt is made by hand, in Toronto, Canada, and with incredible attention to detail that is immediately apparent.
All manner of customization is available – contact them directly for more details.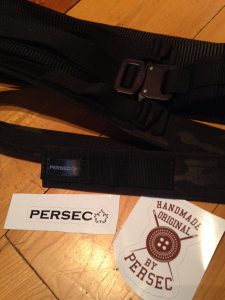 As I received my order of belts, I was immediately relieved with my decision to go with Persec and try them out.
The belts were custom-sized. Exactly what I had requested. The shipping was very fast (they are located in Toronto). When I held them, I could feel the quality of construction in the materials but also, when examining them closely, could tell the attention to detail in the craftsmanship. Most consumer goods made in bulk have loose stitching, imperfect cuts and the like, but not these. Every detail was exacting. I was impressed.
What I had requested was a belt which would cross-over easily from the trail to the urban jungle, in black, with semi-rigidity, custom-length, with both buckle options (hook and Cobra Buckle, respectively). Persec did not disappoint.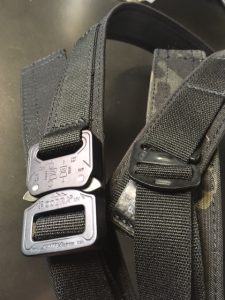 The semi-rigidity of the belts, as well as the widths (they recommended 1.5″ as opposed to 1.75″ as I was interested in the cross-comparability of daily wear as well. The 1.75″ would be more appropriate for a duty or gun belt setup). I was happy for the choice as it easily works with jeans as well as hiking or tactical pants.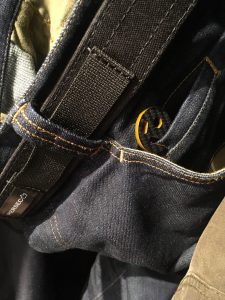 The adjustment options for the belts work very well. The hook buckles have three attachment points which, in harmony with the velcro hook & loop patch on the opposite side, allow for a perfect fit every time. With the Cobra buckle, you have only the velcro strip opposite the buckle, but this too works very well as the cam cinched down reliably.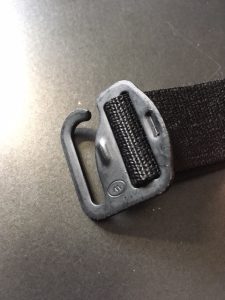 I equipped myself with two of these belts (one with the Cobra buckle, in black, the other with a hook buckle in black subdued camouflage) for the miles of hiking and have been wearing one almost every day out since returning. They have become my daily wear.
After almost 2 months of wear, use and some abuse, my conclusions are as follows:
The custom fit is great. Better than regular commercial products, I find;
Each piece is made with great attention to detail, high quality materials and much pride. In my correspondence, this was very apparent.
Both belts are "solid" by my standards. I have no doubt that they will last a long time.
There has been barely any warping – this tends to happen, especially when I load the belt up – but despite this, it has been minimal.
The black of the material has not faded at all, despite long periods in the sun, water and dirt. It's still pitch-black.
The semi-rigidity of the belts allow for ease of movement without digging in to me at any point, even when equipping with clip pouches or anything "in-the-waistband" (This includes a holster. No concerns, even for the range).
I have even worn it with my uniform in a training environment and like it far better than the "rigger's belt" I've worn for years. I have switched them out and feel good about it, though I'll likely order another in OD Green so that no one gets bent out of shape about the non-issue colour.
Bottom line, I'd recommend checking out the items offered by Persec without hesitation. You can find Persec Aware on Instagram and Facebook. You won't be disappointed.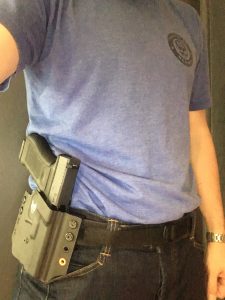 Then while you're at it, load it up with stuff from Canadian Gun Worx, held by custom Kydex from Gray Fox Strategic and some apparel from Tactical Beaver. And don't forget to pocket a few useful tools from Delta 2 Alpha Design, then you'll really be good to go!
Till next time, stay safe and stay crafty.