I want to talk about a new option for Canadians in the Greater Toronto Area (and sometimes abroad).
Kennedy Tactical Concepts is a newly opened self-defence school operated in Toronto by TJ Kennedy. TJ has spent years honing his craft in real-world environments, training and working around the globe. Read more about him here. TJ is an invested and knowledgeable instructor who is not only humble and down-to-earth, but pays attention to his students' learning needs.
I first met TJ during his first drop-in Masterclass at The Night Owl bar on College Street in Toronto. I figured that it was both local and very reasonably priced for a few hours of instruction. About five minutes in, I knew I'd made the right investment.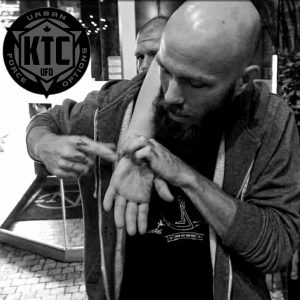 We immediately began working in the alley behind the bar. Very real-world with everything we were doing. After a while, we moved down to the basement of the bar and kept going. We worked on:
Clinch tactics from elbow & collar tie;
takedowns from a clinch…all from his Urban Defensive Tactics program;
some prone controls and rollovers from or Urban Force Options program.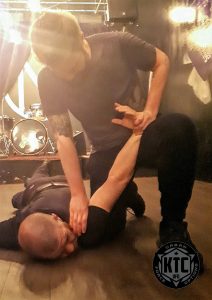 This may seem like a short list, but for a few hours in an alley and bar basement, I was worked through. All solid techniques well-instructed and executed. No mats, just asphalt and barroom floor. Effective and reality-based. We also discussed the context of these techniques in self-defence in Canada and specifically in Ontario respecting self-defence and the use-of-force by security and bouncers. An important point of his philosophy to note is that they do not advocate violence or seeking conflict, but rather giving you the tools to identify, avoid and prepare for threats should you encounter them.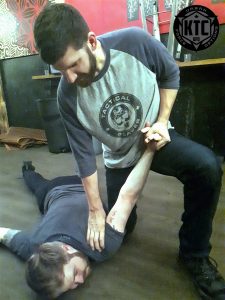 One thing I did catch as we discussed and practiced throwing each other around on a dirty floor was that this was NOT a traditional take on martial arts. This was simple, effective and hard-hitting self-defence based on real-world applications from such as Rory Miller and others.
Kennedy Tactical Concepts offers the Masterclass (once a month over several months) and a Instructor Certification Course as well. Both worthy investments of time and money.
As I left the evening sore and exhausted, I felt good about having met TJ and did some training. I felt good about his knowledge and skill, his high degree of professionalism and of course, he's Canadian.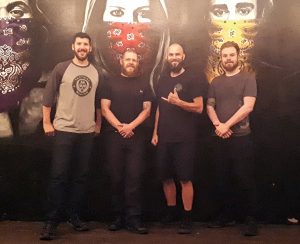 If you're looking for something outside of a McDojo where you pay for your next belt and jump through hoops, check out Kennedy Tactical Concepts and add some real-world techniques to your arsenal. Be prepared.
Stay safe. Stay crafty.