(*all images courtesy of Kennedy Tactical Concepts – I had my hands full) (*for more information on KTC and training, click here).
This is part 2 in a series documenting my involvement in the Kennedy Tactical Concepts Masterclass. Part 1 is available here.
Session 2 with TJ was on Wednesday July 26th at the Night Owl on College St., Toronto. (The usual spot).
Again, the environment was pleasantly realistic as we headed to the basement level of the Night Owl. We even had a band setting up while going through the techniques.
This week's topics of practice were as follows:
Combative Control Positions/positioning;
Combative Control Transitions and;
Takedowns (in combination with #1 & 2).
As with the previous format, TJ began with introductions, an overview of what we would be covering for the night, a warm-up, and then we got right into it.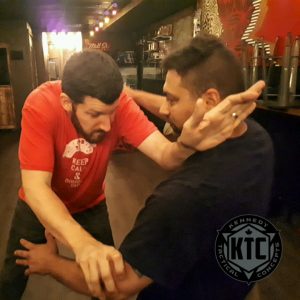 The realistic environment makes for a better appreciation of the realities you would be facing. A bar, stools, a stage, musical instruments, concrete walls and of course, a dirty cement floor. Though the Combative Control Positions and Transitions were not striking per se, they were very dependent on speed, agility and technique. After an hour of practicing and building upon each technique, we moved on to takedowns.
Starting slowly at first, we quickly moved to full-speed with follow-throughs. The result was fluid takedowns with a high degree of comfort in executing the movements. We also worked on improvising all the techniques of the night against larger and smaller opponents as we were all of differing heights.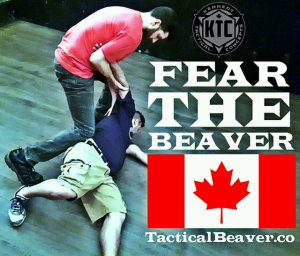 Solid training. The next day I was sore as hell, but at least I wasn't bleeding on a bar floor. I'll be at the next one. Stay tuned and Stay Crafty.