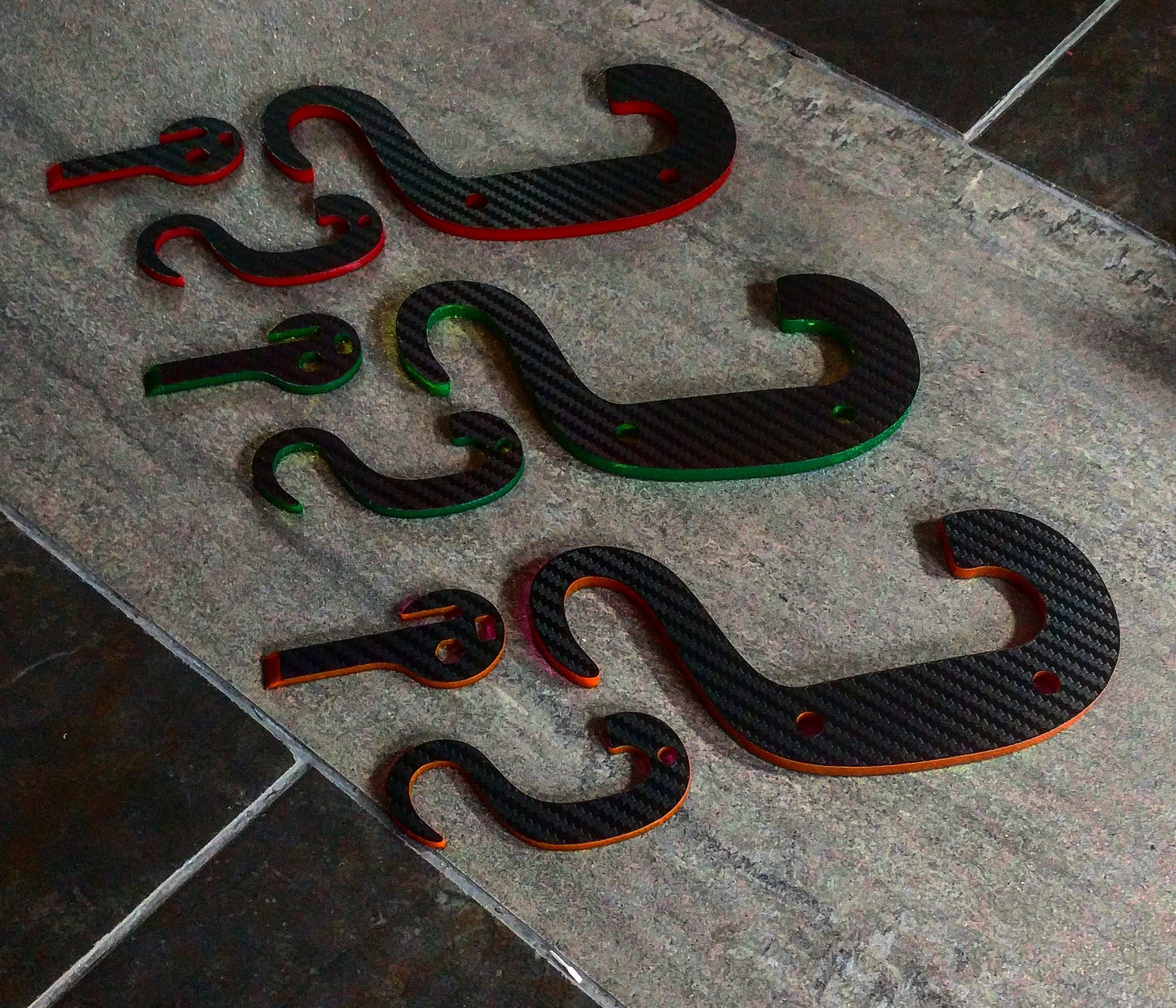 The Accent Series.
By Delta 2 Alpha Design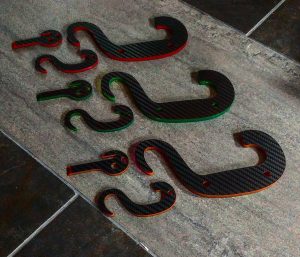 A little while ago I received a mail call containing a sample of the Accent Series from Delta2Alpha Design. To read my review of the previous generation of tools, go here.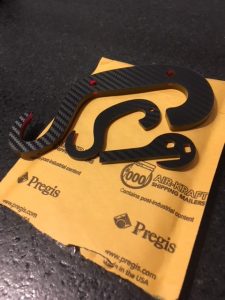 The Accent Series is their newest offering of upgraded versions of The MARK, The LOLLY and The MiK.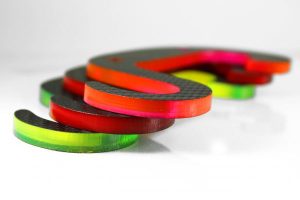 The new tools are delivered in three colours (crimson, blaze orange or day-glow green), clad in a robust carbon fibre skin.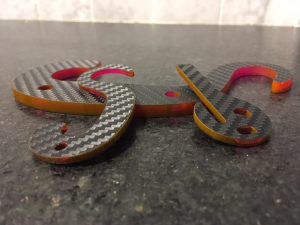 They are all incredibly versatile and even more durable than their previous versions. I found the carbon fibre skin to be more resistant to scratches and abrasions than the earlier version of polymer tools.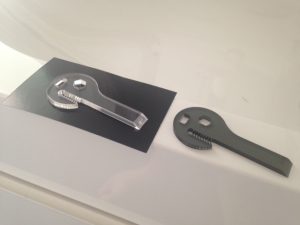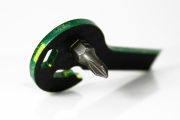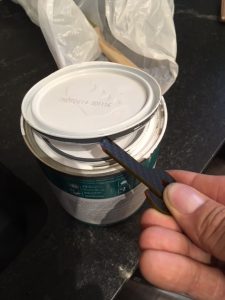 On a recent visit to Ottawa, I found myself in a Tim Hortons for a morning coffee. The floor was covered in melt and slushy runoff from the recent snow. Thankfully, I had my Accent Series MARK in my bag (perfect for non-permissive environments like government buildings) and ensured my bag and its contents were well out of he muck.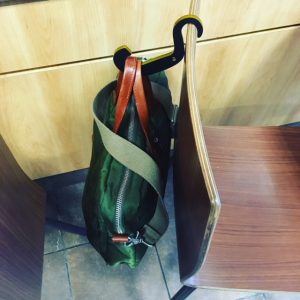 The MiK can be used as the MARK can, but with smaller applications. I do like how it can hold up your phone, hang your bag (or purse) or coat – perfect for bathrooms. It can also easily fit into the fifth pocket of your jeans for concealment and easy access.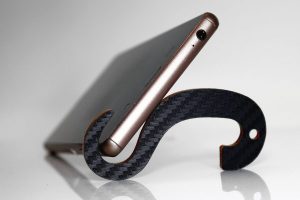 From the Delta 2 Alpha website:
TheMARK:

 Offers a convenient way to keep your jacket or bag off of the floor bathrooms when traveling (or everyday life) when there isn't a hook. It can also be used as a tablet stand.



TheMiK: 

 Fits conveniently on your keys, and is used a hands free way to prop up your phone. This comes in handy whether you are trying to do a video chat, or just kill sometime watching cat videos (No Judgement).



TheLolly:

 Can go right next to TheMiK on your keychain. TheLolly is a light duty pocket scraper, and prybar. It has be referred to as a "Fingernail Saver". It also offers a ¼" bit driver and the key ring slot can be used to drive the Leatherman multi-tool brand bits.



*Each package includes one (1) of TheMARK, TheMiK, and TheLolly; They are sold as matched sets*
All things considered, I feel that Delta 2 Alpha scored a big win with improving an already-sturdy and reliable design with their Accent Series of polymer tools. I'm very happy with them and equip myself with at least one on a daily basis as they are lightweight, practical and come in handy in a variety of ways.
You can order yours here on their website.
Till next time, stay crafty.