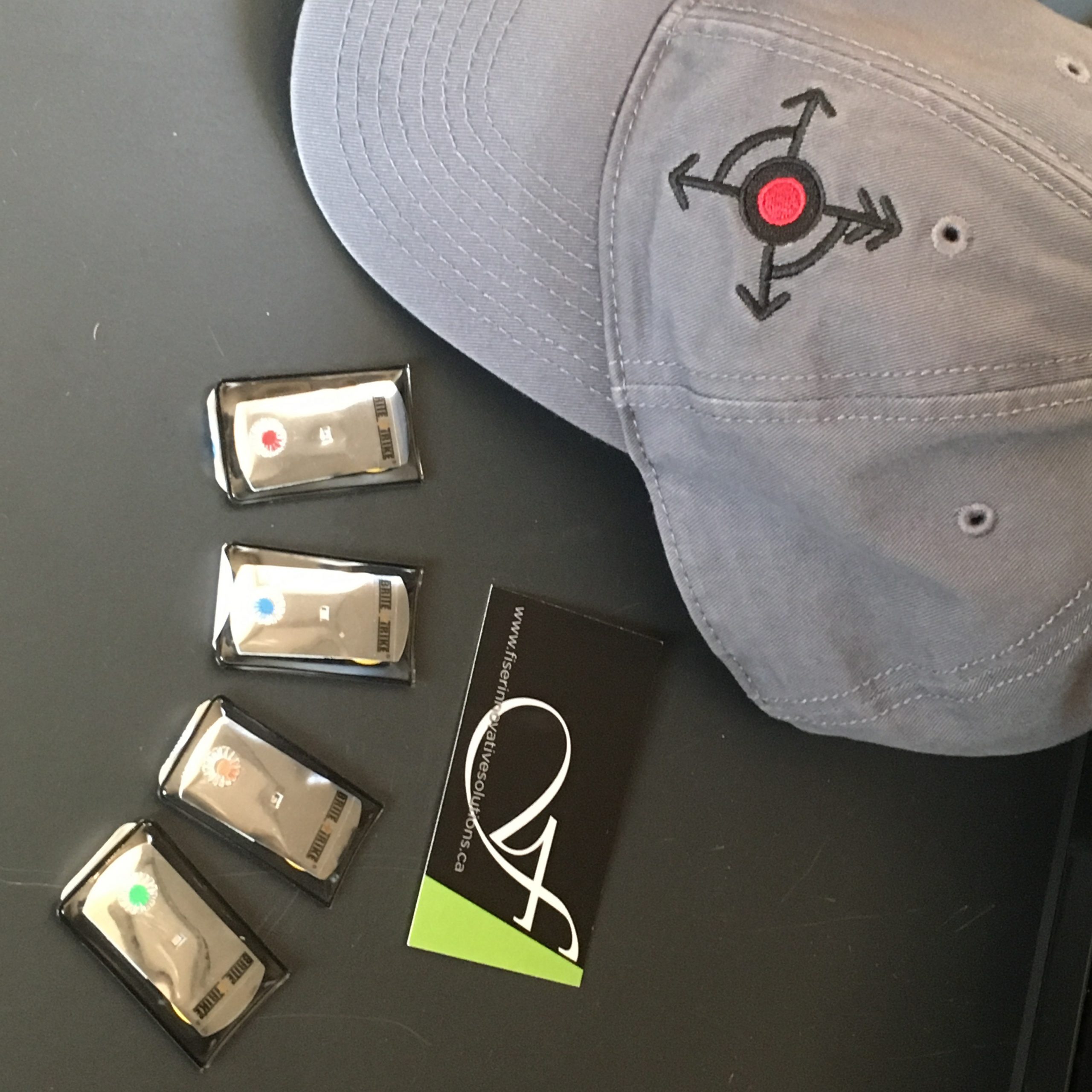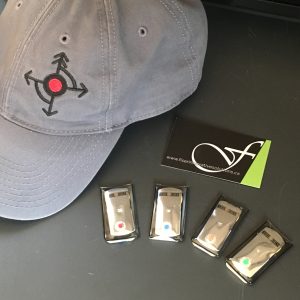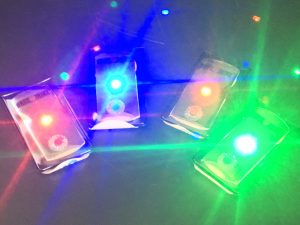 There are a lot of flashlights out there. When you need light, there are many varieties of portable lights from which to choose. Sometimes you need lots of light, sometimes less. Sometimes under water, sometimes they need to be small. Whatever your specific need, there are solutions.
When I was introduced to the Brite Strike APALS mini LED lights distributed in Canada by Fiser Innovative Solutions, I didn't know what to think of them. (APALS stands for All Purpose Adhesive Light Strips). They were small, I didn't expect much but so what? Then I turned one on. BRIGHT! As I played around with the tiny light in my hand, Tom Fiser (Owner), gave me a rundown of the many technical specifications of these lights along with the ingenious uses they have integrated them into.
(Update & correction: Fiser is the Canadian distributor. Brite Strike Technologies Inc. is the manufacturer, they are made in the US.)
Here is a photo for sizing comparison: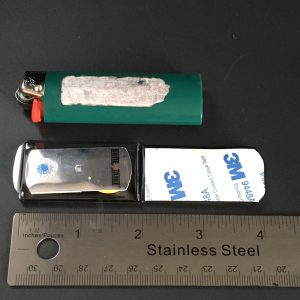 They are very thin, weigh next to nothing and can stick to just about anything. Here are some technical specs:
very small, 2″ long, almost completely flat;
featherweight at less than 5g;
Visible up to 3.2km(2miles) on land, 4.8km(3miles) from the air;
Up to 200 hours or run time;
Waterproof to 200FT;
Modes: Fast Strobe/Slow Strobe/Steady On/Off;
Available in 5 colours (Red, Orange/Amber, Blue, Green, White);
Heavy Duty 3M® Adhesive Back Tape;
Easy Pull Tab;
Waterproof, Dust-proof & Shockproof.
Here is a pdf of their info sheet: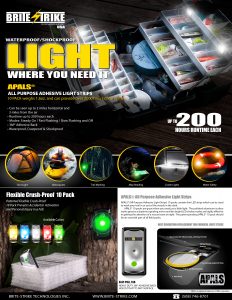 On the Fiser website, they list several innovative and creative uses for these mini lights. They even make gloves with little sleeves for them for Police working traffic duty, police on bicycles, SCUBA divers, hunters, cycling & roller sports, outdoor adventure and even for pets! I'd feel comfortable in adding that, for such a light package with 3 modes, high-visibility and 200hrs of run time, you could throw a few in your car, home, go-bag, any emergency kits, keep one in your first aid kit. They're so versatile. For those doing plain clothes work, members of your team can keep one in their pocket for activation for hi-viz identification by peeling off the backing and sticking it on themselves. They can be used to mark entrances, evidence, route or trail marking, bike light, land or water recovery…the possibilities are quite vast.
I've even put 2 in my Nanuk 935 roller case (both red and green) for backup light and low-pro options. They stick to the lid and do not obstruct anything and are almost invisible (see below):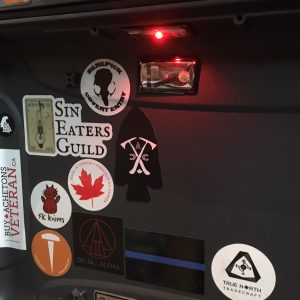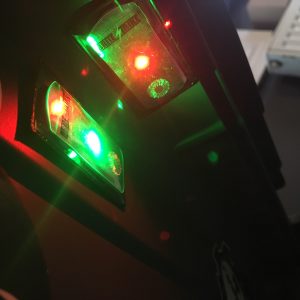 I also popped one into a glass of water for a half-hour to see how it did: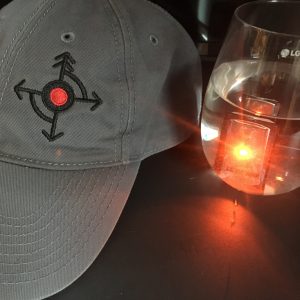 Here's a short APALS video of it blinking too!
Overall, I'm very impressed with these little lights. They last longer and are brighter than glow sticks and are smaller too. I like the 3-mode options they have and that they are almost weightless.
They even sell them in 10-packs for expeditions or teams. Pretty great. Canadian too, from Hamilton, Ontario.
If you are looking for a different kind of light to augment your situation or if these sound useful, reach out to Fiser Innovative Solutions at their website.
Till next time, stay safe, stay visible (when you want to be), and stay crafty.