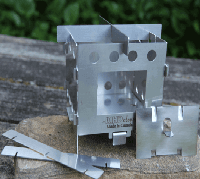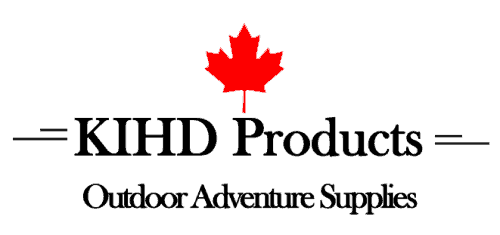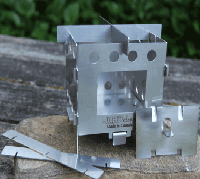 Review of the KIHD Stove: Collapsible, Compact, Capable & Canadian.
The KIHD Stove is a small and sturdy collapsible stick stove from KIHD Products.
It was designed and is manufactured here in Canada.
I picked up a KIHD Stove Deluxe courtesy of Ingo from KIHD. I took it home and gave it a go both inside and outside. My approach was to try the stove out as if it were put to use during a power outage in the city. Though it was designed primarily as a backpacking and paddling stove, I was drawn to the KIHD for its low-profile and versatility across environments.
The KIHD Stove comes in a nice cotton carry bag. It's small and flat and comes with easy to understand instructions. It is easily assembled and tight once the base retaining piece is secured. Though small, it is very sturdy and easily put together and taken down, even with gloves.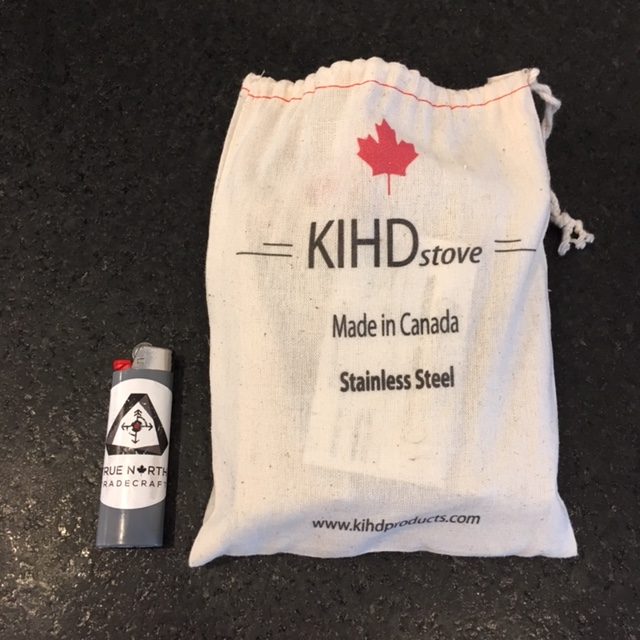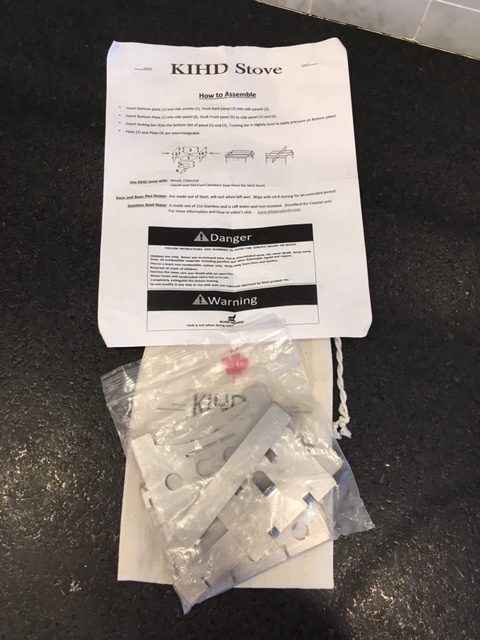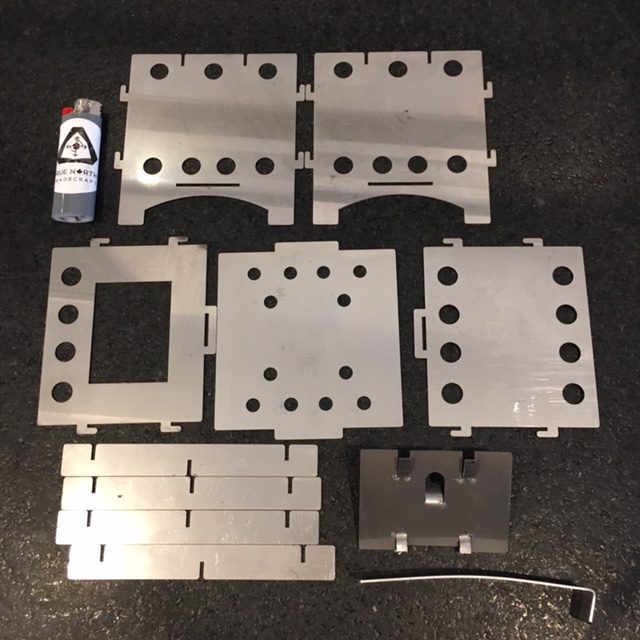 To give a you an idea as to the stove's particulars, here they are from the KIHD website:
"For settings where wood is plentiful and burning it will not cause damage to fragile ecosystems, this wood burning stove allows you to travel without carrying fuel and it packs down to the size of a pancake.
The individual stainless steel panels easily fit into place during setup and the unique locking mechanism lock it together. The low square design focuses heat upward, directing it to the pot for quick, efficient cooking.
Made of 316 stainless steel, a material that withstands long-term heat without damage.
Designed for pots no larger than 1.5L.
Removable access door can be inserted or removed for air-control and for refuelling.
Extra set of cross strap as to be able to use gel or ethanol pods
Assembled dimensions are11.0 x 11.0 x 12 cm carrying case.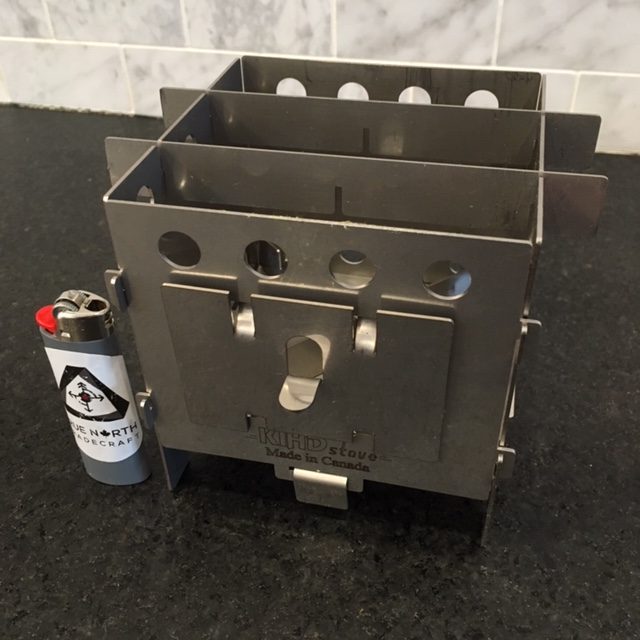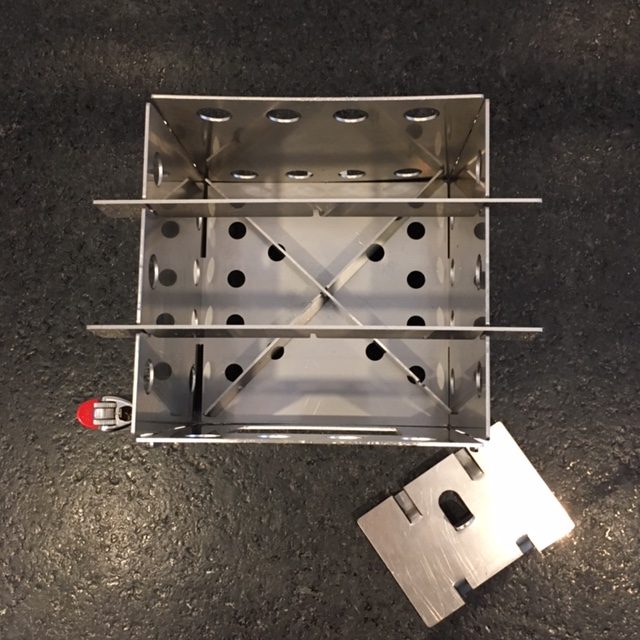 Technical Specifications
Made with 18 gauge stainless steel
Weight: 1.41 Lbs (640g)
Load capacity is 250 Lbs (115 Kg)
Packed size is 11 x 11 x 12 cm
Carrying case included.
Made in Canada"
So yeah, very solidly built. The stove is easily set up and disassembled. The steel used is very sturdy which tends to add to weight, however KIHD offers a titanium stove option (The KIHD Stove Ultimate) if that is a point of consideration for you.
So, on to the results.
Outside, on the ice while snowing, I took the KIHD out and, after a bit of adjustment, got it going enough to boil a litre of water. I used less-than-ideal fuel but the stove performed admirably in an outdoors/camping environment. The water was at a rolling boil quickly and made hot chocolate without a problem.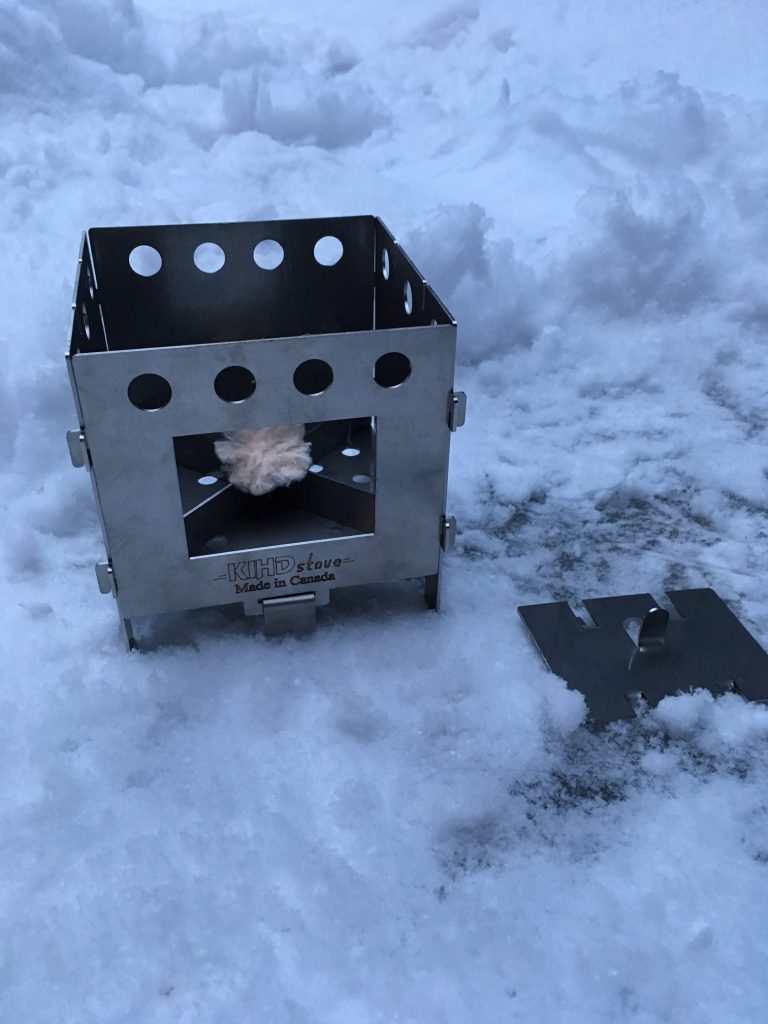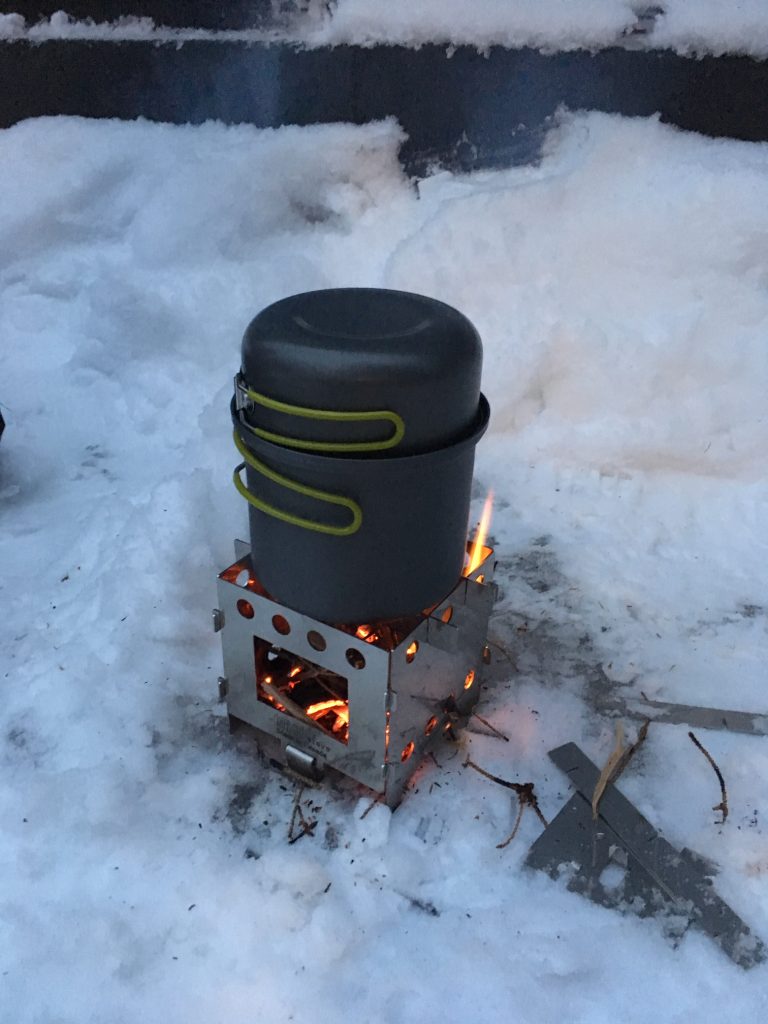 We even gave the toaster accessory a run and, surprisingly, the little guy manages to toast 2 pieces of bread easily and without making it all sooty.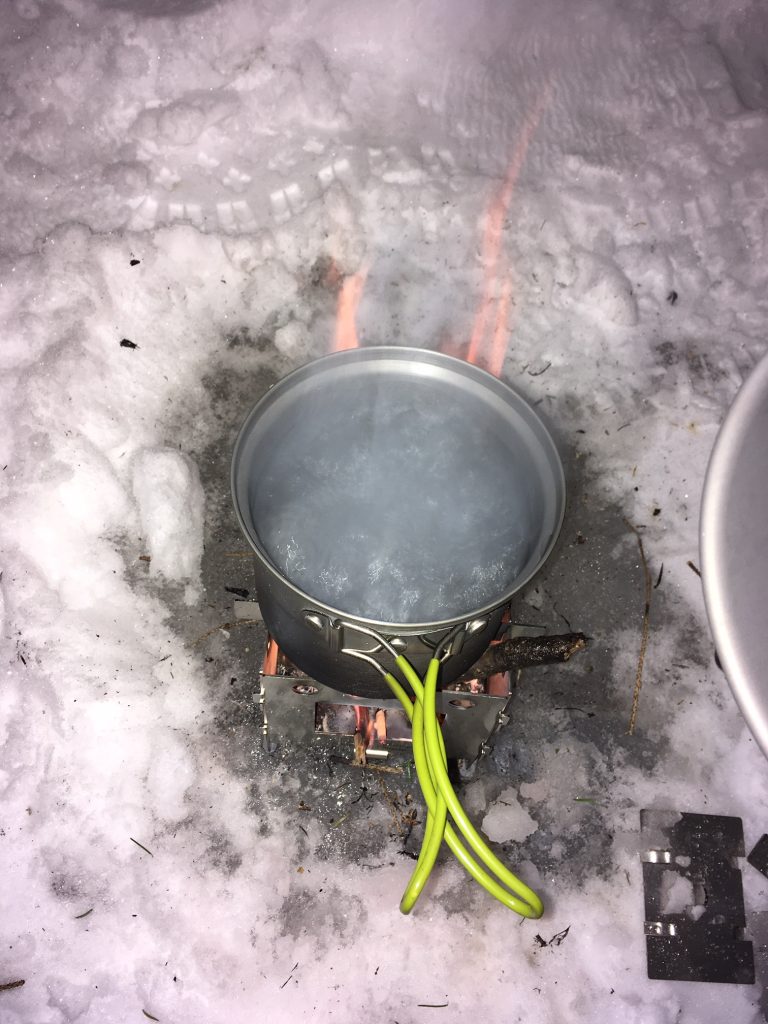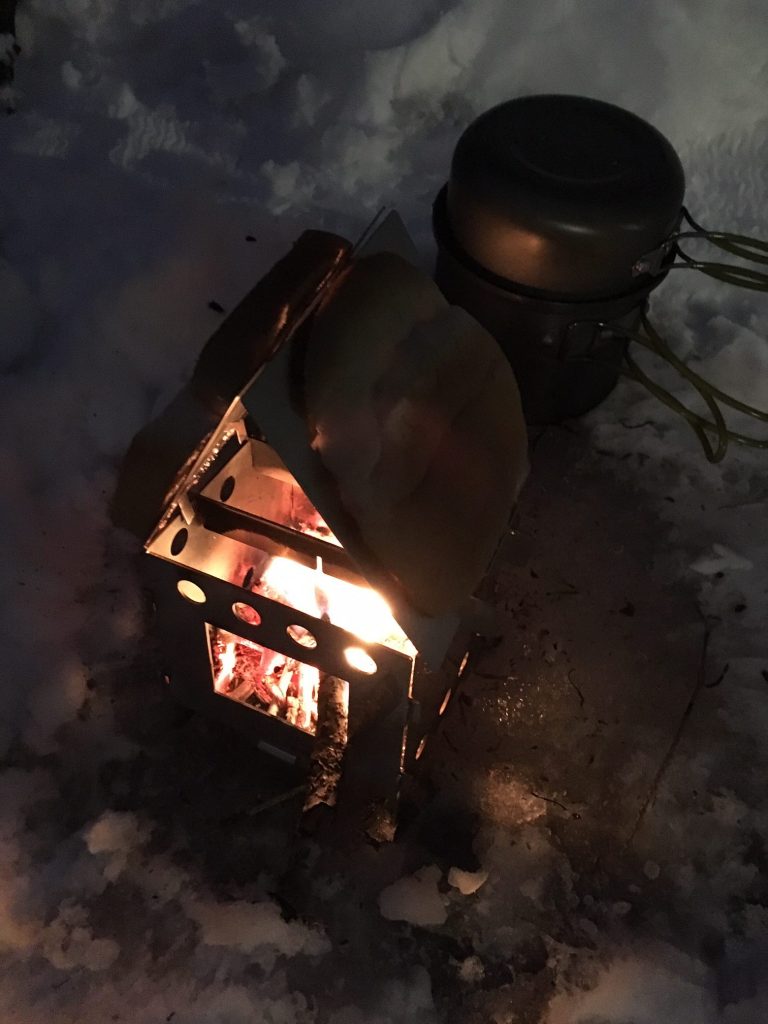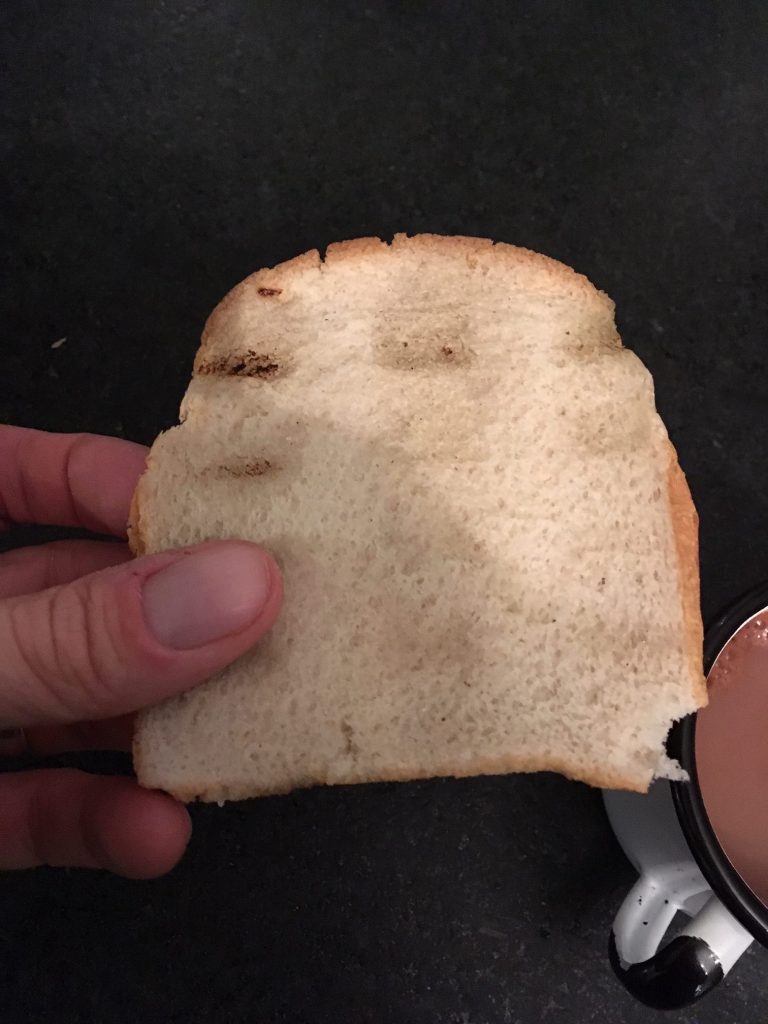 *NOTE: Though the KIHD Stove is capable of accepting small fuel pods (such as chafing dish heaters and other similar fuel-gel-based pods, I did not use these in this series of tests. I would recommend that if you live in a condo or townhouse, consider keeping a few of these fuel sources in your cupboard as an emergency cooking and heat source. Always ensure adequate ventilation and fire control protocols.***
When I transitioned inside the next day, simulating what it would be like to use it in my fireplace without power, the KIHD again performed very well. Because I was indoors, it was easier to get the stove going. Using only a few small sticks I got a litre of water boiling very quickly and could have used it for food or drink no problem. It made very little smoke yet produced a significant amount of heat and flame for the amount of fuel used.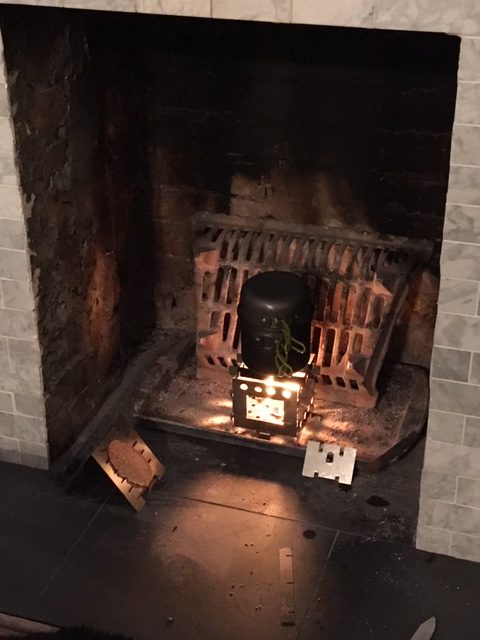 Overall, I was very impressed with the performance of the KIHD Stove inside. If you were to use this stove to heat you during a power outage, I would recommend doing so in a fireplace (if you have one), or MacGyvering the stove onto a heat-resistant surface and non-flammable base with adequate ventilation. You could also fashion a heat reflector from some aluminium foil in your kitchen to redirect the heat back into your living space.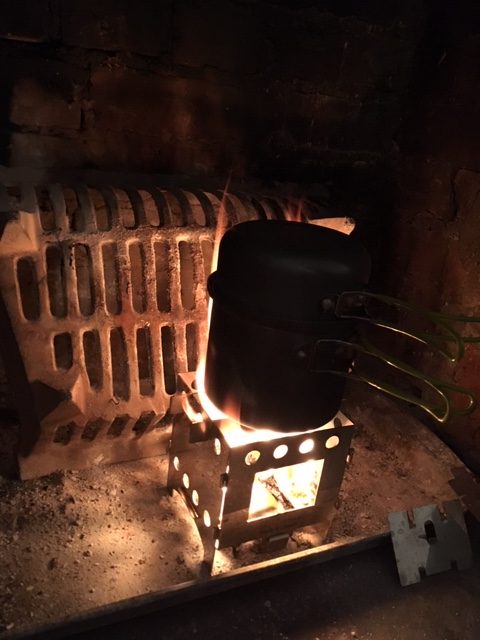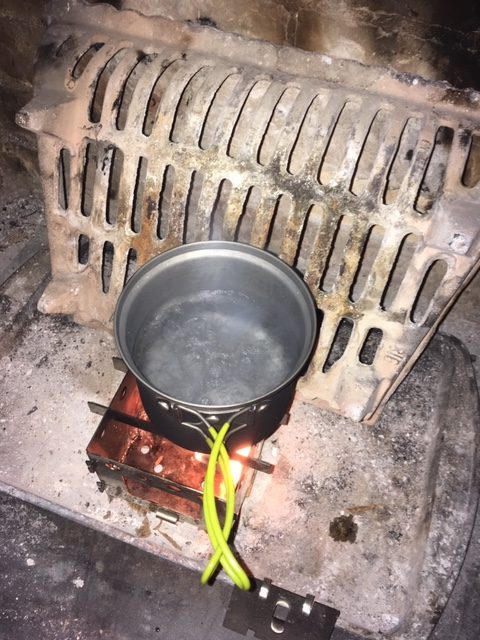 My biggest challenge with the KIHD Stove was one that plagues me with all my caping equipment – the cleanup. Though the KIHD stove is nicely designed with holes at the bottom for air circulation and ash removal, when it's all done there's a lot of soot and burn marks on the steel. This can come off with steel wool and soap, but I always find it a challenge, especially with the smaller pieces. That said, it's a minor issue and does not affect the performance of the stove in any way.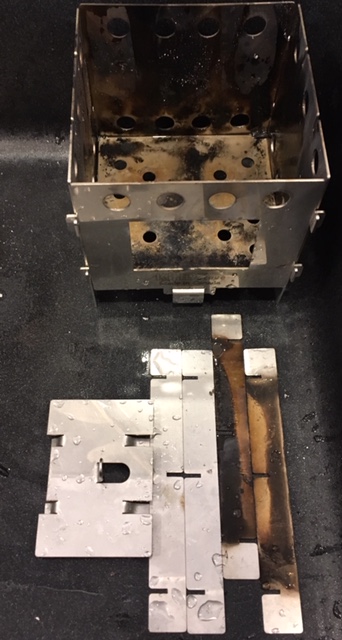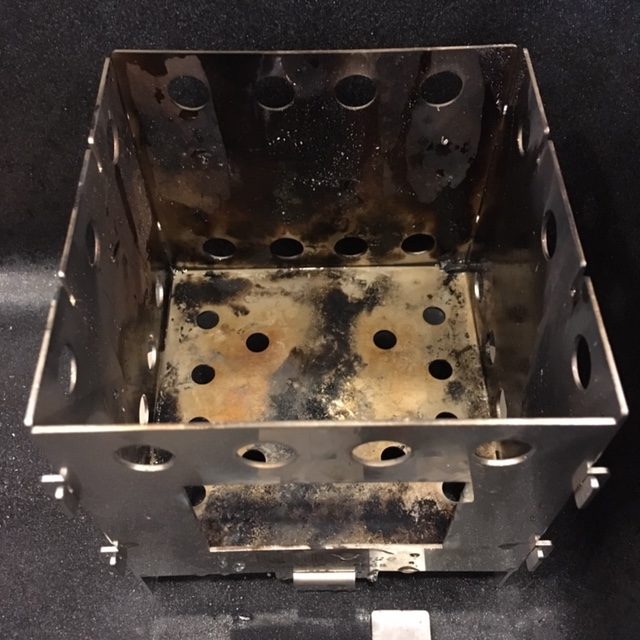 I would easily and readily recommend the KIHD Stove to anyone looking into this kind of low-profile, easily-transportable, sturdy and versatile product for their camping or emergency back-up needs. For the price, it's very much worth the quality you're getting as well as supporting a Canadian small business.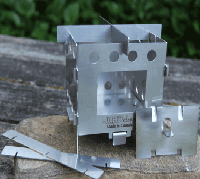 KIHD Products are available through their website, at their store front in Oakville, or at any of their retail partners listed on the website.
They can be reached at www.kihdproducts.com or by email at [email protected]. They're also on Facebook.