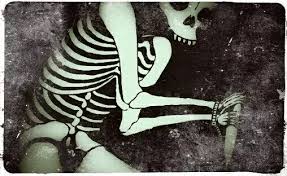 Over the weekend of 9-12 February, 2018, I travelled to Washington, DC & Alexandria, VA to train at District Combatives' hosting of Ed Calderon (of Ed's Manifesto), who was conducting a Mixed Skills module of training.
The trip down to DC from Toronto was relatively uneventful. I got in early on Friday and spent the day sightseeing and getting the lay of the land in and around the area where we would be training. I wasn't sure as to what the training would entail, so with a map from the hotel front desk and my trusty feet, I learned the area around the training location and did some touristy things.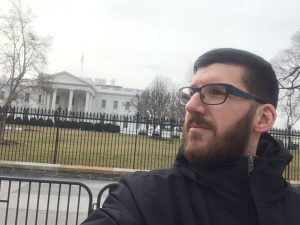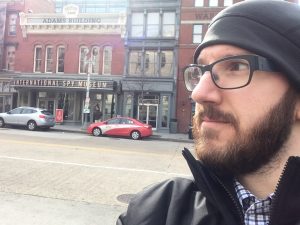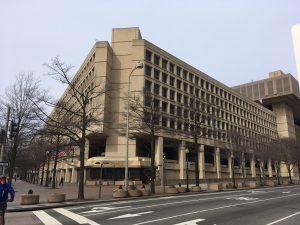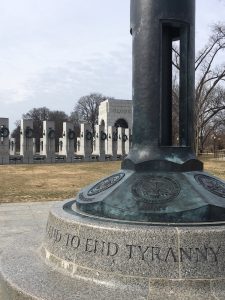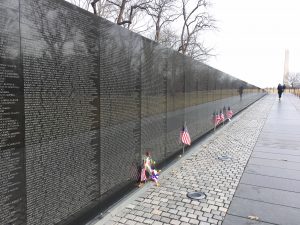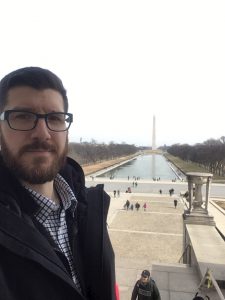 I ended Friday night at a small pizza place which made amazing slices and helped myself to three and a "Mexican Coke" (produced in Mexico, in glass bottles, using sugar, not corn syrup) to top it off.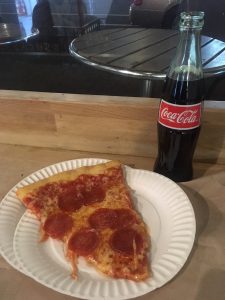 Day 1
Saturday morning was smooth. I found my way easily to the training venue in the drizzle. When I arrived, I was warmly greeted by Ben from District Combatives and handed a pile of liability waivers. I was delighted to see a couple of familiar faces from previous training I had attended in the US and immediately took to catching up. I even met a few others whom I'd only known as Instagram followers but quickly bridged to friends. As the only Canadian in the room of almost 30, I felt humbled by the warmth and hospitality with which I was welcomed. At the front, Ed held quiet court with a few people I didn't recognize. I took a seat and continued catching up with old friends and new.
When the room was packed and the time was right, Ben made introductions and we were immediately passed over to Ed who jumped right in. Throughout the first day ,we covered:
restraints,
irregular custody,
weapons,
awareness and movement principles,
custody work, and;
a homework assignment to make improvised weapons.
I'm being deliberately vague with the above as if I get into greater detail, I'll be writing all night and also because it's better to experience it first-hand for yourself.
There were several takeaways from the day, not the least of which were that I need to do more yoga, focus on Endemics and "always have an escape plan". Sound advice for anyone.
The evening went well with food and drink around the corner and making new friends and sharing stories. I especially felt humbled that I spent a fair amount of time speaking with Ed himself about the various Mexican mythologies and esoteric symbologies used by criminal groups. Combining the entire evening's discussions made for an educational, eye-opening and, at times, hilarious time. Let's just not rehash the saga of Jaramillo…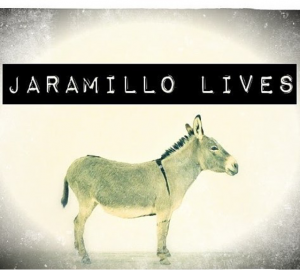 Day 2
Entering the training location on Day 2 we were greeted at the door by metal detector and pat-down to see if we had absorbed and followed the previous days lessons and completed our homework. The resulting "found" and "not found" tables displaying weapons of various varieties was quite interesting.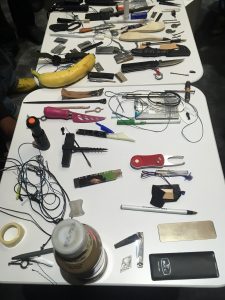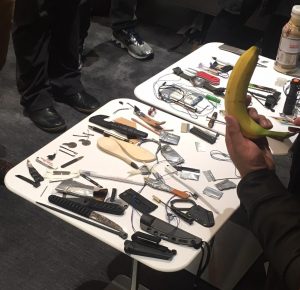 We debriefed and had a chuckle over some stuff (the legendary banana shank and, we even had Tactikey represented!) and then moved right into improvised weapons & Shankology. We covered:
Improvised weapons,
targeting,
knife work (inside and outside),
urban movement fundamentals and;
various hood rat shit.
By the time we ended on Sunday afternoon, I felt overloaded with new information and lessons learned. So much had been fed to us that it would take me weeks to digest it all.
On a side note, I had come from Toronto (snowy and -10C) to Washington (drizzle and +10C) and was contacted by Air Canada that my flight was cancelled and I had been re-booked to the following morning. This threw off my plans back home, but I made the most of it and spent the evening out for dinner again with Ed, Ben and several others from the course. Many chicken wings and drinks later, we broke off and headed out.
My time over the weekend both training with Ed and Ben as well as socializing with them made me happy to have attended and to get to know them.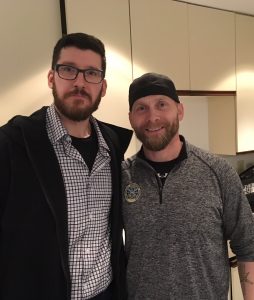 Ben was very welcoming and Ed was a wealth of information and selfless in his sharing of knowledge. So much so that I invited him to come to Toronto this year and to put on a similar seminar. It would be an honour if he can make it work with his schedule.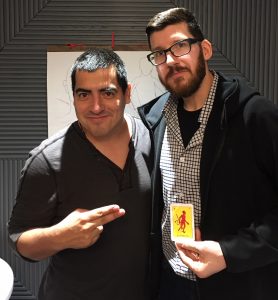 ***IF/WHEN WE HAVE A DATE, WE WILL POST IT IMMEDIATELY HERE ON THE BLOG AND ON OUR SOCIAL MEDIA*** (Give us a follow so you don't miss out!)
I am very happy to have gone and would recommend attending a seminar from Ed if you are able. The training was excellent and the information covered was wide and relevant. If you live in the Washington, DC area, do check out Ben and DC Combatives as the types of violence mitigation methodologies he teaches are grounded in reality and effective. If he was in Toronto, I'd certainly train there.
Thank you to both Ed Calderon and Ben Drader for having me as the lone Canadian at the training seminar.
For further information about the topics and training seminars covered here, see the links below:
Till next time, stay safe and stay crafty.