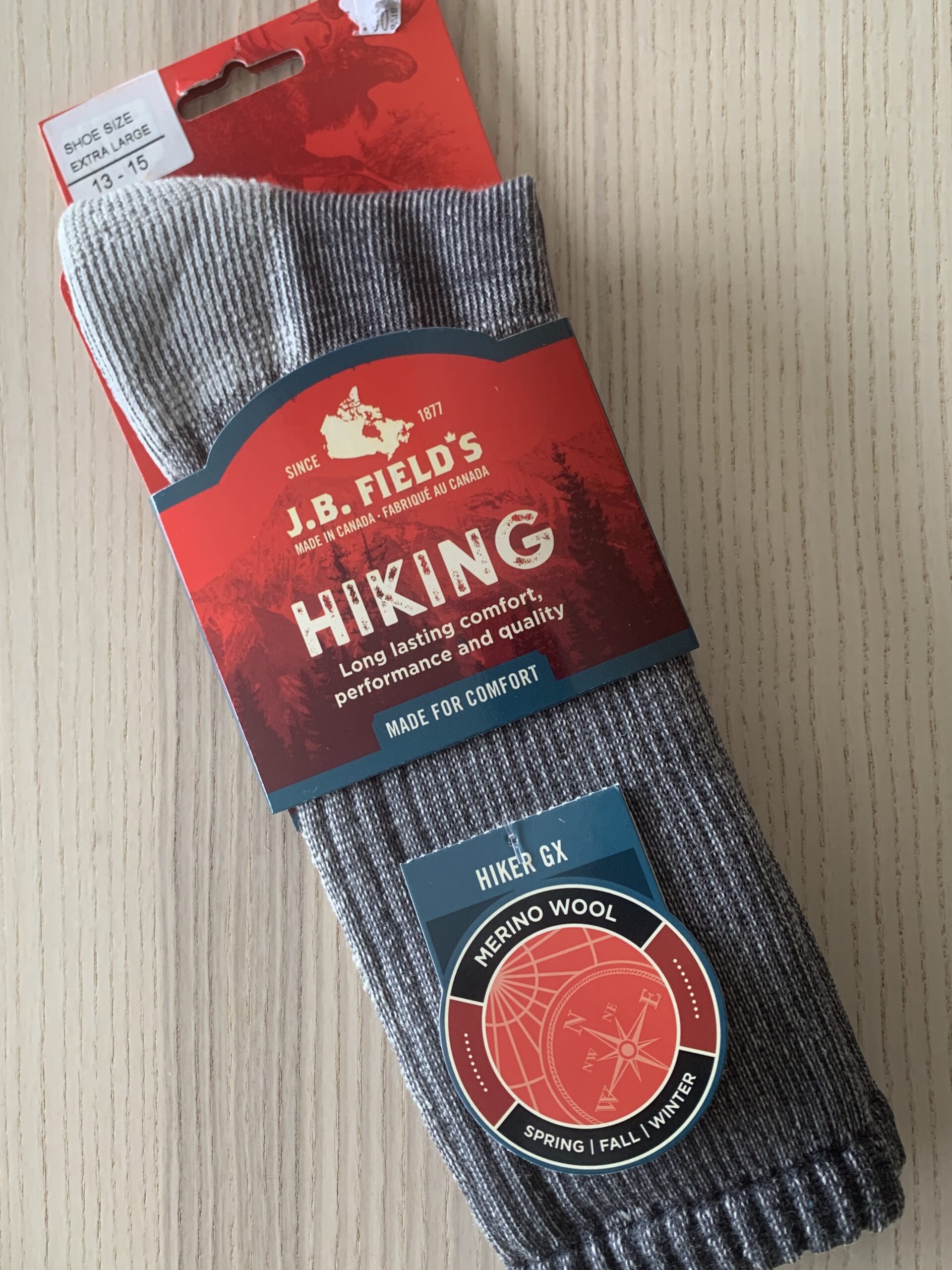 A common question asked of me when discussing preparedness as a topic, is "what are important things to carry" or "what stuff should I prepare for a disaster"?
As an addition to my previous posts on Preparedness (see HERE) one often-overlooked or not thought-about part is how important one's feet are in the overall picture of being prepared for a disaster.
One of the most important aspects of preparedness is mobility. Oftentimes, the best way to avoid a bad situation (especially if you have advance warning of it) is to not be there. However, there will be times when there is little or no warning and staying put then changes to moving out. Relying on a vehicle to get you where you need to go is convenient, but may not always get you all the way there. Vehicle breakdowns, blocked roads, extreme weather – all can contribute to the need to transition to a moving on foot. At that point, you are ultimately going to have to rely on your own feet and their ability to get you through.
Be sure to include at least one spare pair of quality socks into every kit and bag you have. If you have a family of four you need to plan for, the same applies. Buy a good pair of hiking socks which will provide cushion, wick moisture away, insulate, breathe and wash/dry easily for all members of your group. If you need to transition from mounted (in a vehicle) to dismounted (on-foot) to cover distance and terrain to your destination, being able to change your cocksure both supportive of foot care and help boost morale. There is a wonderful feeling one has when you are cold, wet, sore and exhausted but you change your socks for a dry, clean pair. OH! It makes a world of difference. Just ask anyone who's done a lot of hiking or been in the military. Dry, clean socks are game-changers.
In addition to the above, invest in the best footwear you can – solidly built, broken-in and in good repair. Depending on the profile and expected terrain you may be traversing, you may be looking for something more suited to the wet and cold of the outdoors or the roughness of the urban environment. Either way, research what works for you and get something you can rely on. You should also consider packing some Advil, Moleskin and duct tape. And an extra pair of laces (made from 550 paracord wouldn't hurt you either).
I recently had the opportunity to have a behind-the-scenes look at the making of some of my favourite socks, right here in Toronto! J.B. Fields makes an array of high-quality socks from premium materials. Living in a colder region, I have been partial to their Icelandic wool socks and hikers for their incredible warmth and versatility for some years now.
Full disclosure: I am NOT being paid for this endorsement nor have I been furnished with any consideration, I just really like their socks AND I like that they are an old, Canadian-based company making a quality product at an affordable price.
I reached out to JB Fields and connected with Sid, one of their employees, and set up a meet to go in and pick up some end-of-season deals at their factory store. Sid graciously offered to show me their factory and how the socks are made, along with the features that make them the quality they are. (SEE PHOTOS AT END OF POST)
There are three styles which I really love:
the Merino Wool Weekender: 96% Merino wool. VERY comfortable but not very resilient, so don't get them for hiking of boot socks. But casual wear for comfort, yes!
The Medium Hiker: 74% merino and both tough and comfortable.
Icelandic Wool Sock: for warmth when you really want it.
Regardless if you go with JB Fields or other great sock manufacturers (such as Darn Tough or Smart Wool are both VERY good choices), just be sure to invest in a quality sock for supporting your mobility in an emergency for your preparations.
Having appropriate footwear (boots, or shoes), keeping your feet in good health (clean, dry, free of infection/fungus, nails trimmed, space to breathe in shoes, etc) and investing in quality socks will be a key foundational piece to build upon. Getting blisters, frostbite or other foot injuries can be crippling very quickly and ground you, thereby taking away your potion to move from a bad situation. Movement and mobility are life-giving and without hem, you are at the mercy of circumstance and other parties. Stay capable, maintain the capacity for mobility and invest in preparations BEFORE you need them.
Till next time, stay safe and #staycrafty!