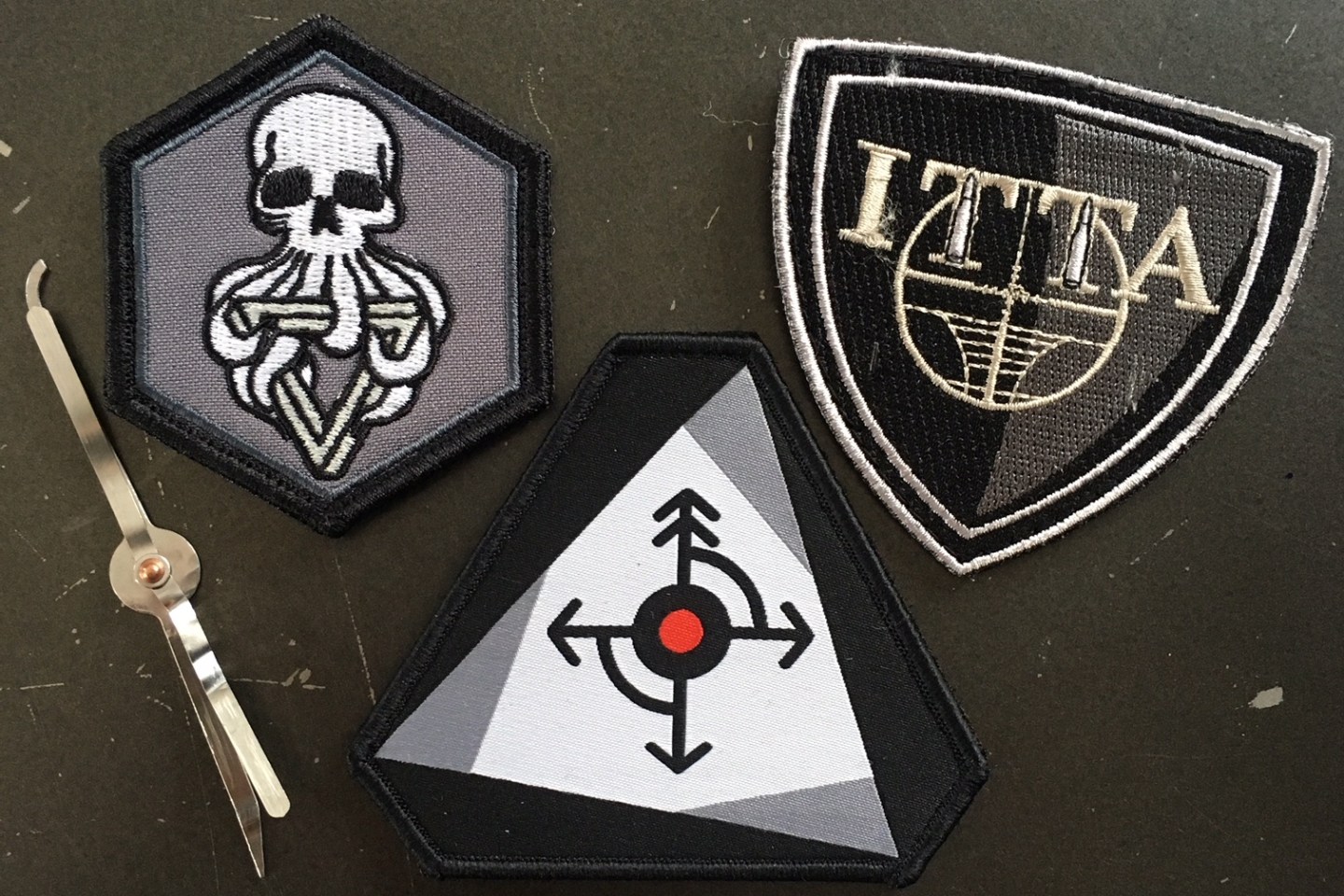 Training Review: IRETC with 4TAC5, Chicago, IL, May 2018
In May of this year (2018), I travelled to Chicago to expand my skills in the field of Counter-custody and counter-kidnapping but attending the IRETC Instructor Certification with Karl from 4TAC5.
For the longest time I had been working towards attending the counter-custody instructor certification course with 4TAC5 – IRETC (International Restraint Escape Training Course). I had tried for months to connect with them and was planning to travel to their training base in England to attend it when I was referred to Aaron Cunningham of the ITTA (International Tactical Training Association) as they were going to be hosing IRETC in Chicago. As luck would have it this made things much more convenient and less expensive.
Upon arrival I made contact with Aaron and he picked me up from the airport. I treated him to breakfast for the courtesy. As I had only had communications with him through e-mail to that point it was good to finally put a face to the name and get to know him. After breakfast, Aaron and I took a little tour around Chicago (he showed me some of the sights and gave me some background to the respective history and current situations with specific neighbourhoods we were traversing) and then we did two more circles to the airport to pick up other attendees and finally to pick up our instructor, Karl, and make our way to the training facility and our lodgings.
There were 4 of us with Karl and Aaron. A small but diverse group of LEO/MIL personnel.
***I will not speak to the identities of the others in the training as they are currently operational with their respective security services, nor will I get into specifics of the training due to it's nature. ***
Over that first evening we all had a chance to get to know one another and discuss the upcoming week of training. Admittedly, I was very excited to get the training started and build upon my existing skills.
The next day training started and we covered a LOT of ground. The content for day 1 was vaguely as follows:
Overview of material, counter-custody principles, kidnapping & hostage survival;
Detailed review of improvised restraints and manufactured restraints;
Improvised tools against restraints;
Mindset and tactics
I felt as if I'd been overloaded with information and it took me a while to process what I was learning. So much amazing stuff was coming to me – efficient and effective techniques and principles to put to use immediately. My hands and wrists were smashed and raw by the end of the day but it was well worth the pain to gain the knowledge and hands-on experience in a controlled environment where mistakes can be made and learning can occur. Very helpful when you get yourself in a pickle and need someone to cut you out so you can try again.
Day 2 was much the same in so far as having a firehose of info shot my way. After a great breakfast, we got fuelled up on coffee and a recap of the previous day's material and dove right in.
Recap Day 1;
Tools, carry, concealment and deployment;
Handcuffs (various, identify, function, features)
More mindset and tactics;
Special tools (contents, function, use)
Anatomy of abduction and custody (phases, counter-intelligence, immediate actions)
Captivity & custody Exercise
Day 2 was a long day filled with more work, soreness and trial and error. However, the more exhaustively we practiced, the more confident I was with the little curve balls that were thrown our way and, with patience and focus, they could be overcome.
Day 2 dinner was another great time gelling with the group and expanding on the day's lessons.
***BTW the food in Chicago was AWESOME!***
Day 3 was the Big Cahuna. Exercise after exercise after exercise, more scenarios and practice. Very involved to test our newly acquired skills and assure we'd assimilated the little tricks and remained focused on the task regardless of the negative stimulus applied. I found this culmination was a thorough test of my skills and my ability to apply them under stress and in unknown conditions.
As a finale to the week, Aaron arranged a tour of the Chicago Police Marine Unit (with associated boat ride and waterfront tour) and topped it off with a ride-along with the Chicago Police Aviation Unit aboard a CPD helicopter above downtown Chicago. And, as it was Tuesday, what better dinner to have than tacos? I guess you really haven't lived till you've watch a White Sox game at Wrigley Field from a police helicopter. Karl and I had a blast. What a great night.
The following day included a debrief, discussions, clean-up and certification presentations. My trip to the airport was bitter-sweet. I had made some new friends, learned and experienced some top-tier training and was leaving a very Toronto-like city (minus the 14 people who were shot while I was there).
I extend my sincerest thanks to Aaron Cunningham and the ITTA for hosting the training and for their wonderful hospitality. True professionals doing a great job.
To Karl of 4TAC5, thank you for your knowledge, patience and great sense of humour during the week.
To the Chicago Police Marine and Aviation units – thank you for your hospitality and for the amazing ride-alongs. Stay safe out there!
And to my fellow attendees, thank you for the laughs and lessons. Stay safe in your respective areas of operation and keep in touch.
For those of you who are in Canada looking for counter-custody and hostage survival training, keep your eyes peeled for our offerings for both civilians and military/law enforcement (restricted content) or contact us directly for private training solutions for your group.
For more information on mentioned training and entities, see below and feel free to contact us.
International Tactical Training Association
Stay safe, stay crafty and ALWAYS HAVE AN ESCAPE PLAN.