I recently received a pair of tools – TheLolly – from our good friends over at Delta 2 Alpha and have gone about the process of playing with it and seeing what it can do.
***Note, I have both the Lollys – one "Predator Clear" and the other "Phantom Grey" coloured – however, I used only the "Phantom Grey" coloured one for better contrast in the photos.***
Here is what it looks like: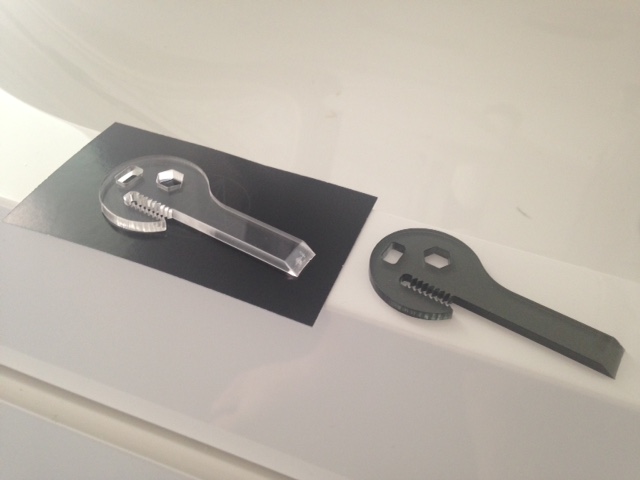 On their website, Delta 2 Alpha describes it thus:
"TheLolly is one of the most low profile, last ditch tools of its type on the market today. Due to its design it boasts a variety of carry options.

TheLolly was developed as a "Fingernail Saver" pocket pry-bar (light duty), and scraper (light duty) that will be less likely to leave scratch marks on glass, metal, and wood, it also features a 1/4″ bit driver. It has been laser cut from Cast Acrylic, a material that is only a few steps down from the canopy of a Tomcat.

The slot combined with our unique Ratchet-Teeth allows for an easy on off, but when twisted 90° (as it would be when held flat against the body) it acts as a cloth grabber for the elastic in undergarments and trousers.
*we haven't seen the Ratchet Teeth done before, if you have please let us know so we can credit that person".

TheLolly is about the size of a standard house key. It had a lanyard hole, a driver/hex bit hole, the attachment "ratchet tooth" slot, and of course, the chisel tip. It makes for an interesting little tool as it is made from acrylic.
What I like about this design is first and foremost, it's small. It's small and non-metallic, making it an ideal EDC (Every-Day Carry) item, even in various non-permissive environments.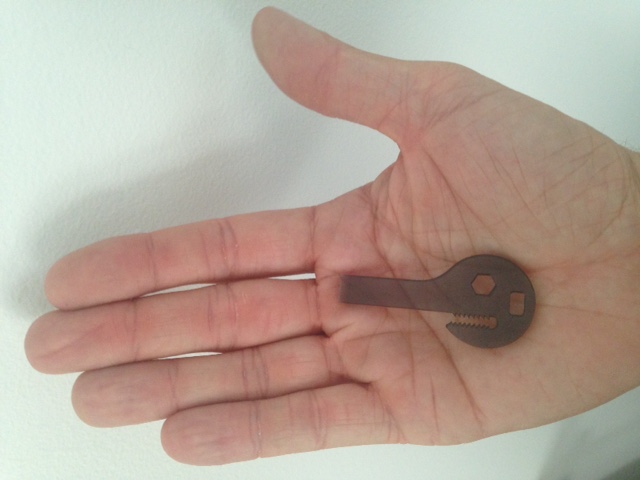 The edges are smooth, except for the points on the chisel tip, which are surprisingly sharp. The lanyard hole will easily accept standard kevlar or 550-paracord to create a lanyard. The ratchet tooth area grabs clothing well and is easy to manipulate into concealable places. The inside of my TAD (Triple Aught Design Recon Shorts – in Deception) allowed easy and un-noticed concealment.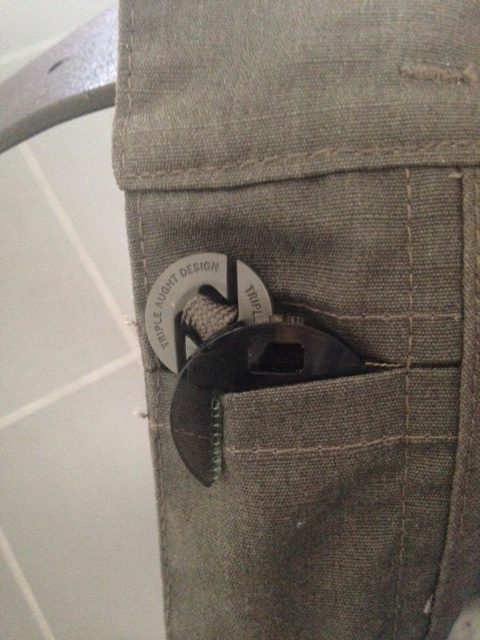 I suppose the sharp points on the Lolly are effective enough to puncture or cut certain materials (like packaging, for instance) and to be used for light scraping duties.
An additional use for TheLolly is as a last-ditch impact weapon. Like a key, it can be held in the hand in multiple ways and used to strike an aggressor. Here are some examples: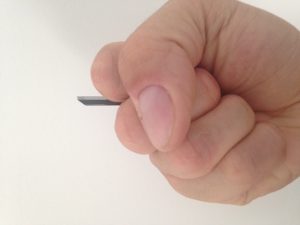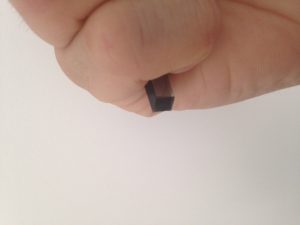 To be clear, I didn't test its durability in a strike, so I am not sure what kind of punishment the acrylic can take in the even you were to strike someone, nor do I know if TheLolly would shatter in your hand and cut you in the even you would use it. That said, it does feel solid, and even so much so that I drove a screw into a window casement to try out the bit/hex function: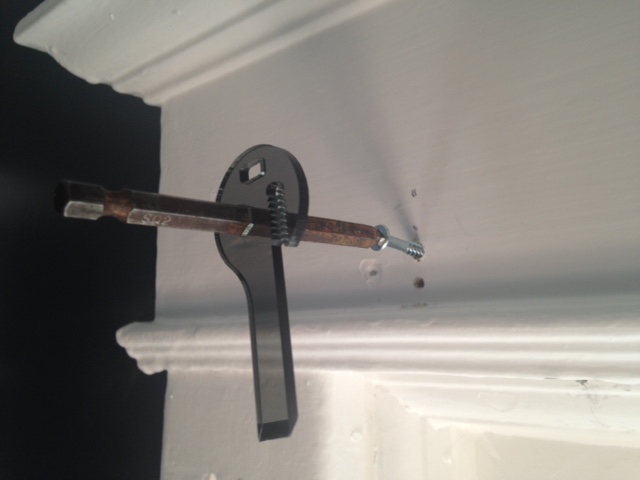 Like the caption above states, the Lolly did not bend nor break nor seem to strain in any way during this process. I was pleasantly surprised by this. It gave great leverage and got the job done. The bit fit perfectly.
All in all, TheLolly seems like a great little addition to your EDC kit, car kit, or travel load-out. It's acrylic, looks like a key and is non-threatening in appearance. For the $15 bucks, it's a great deal.
And Delta 2 Alpha is a Canadian company run by some really great bros doing some really great stuff, so check them out at http://delta2alpha.com
And if you're really interested, the great guys at Delta 2 Alpha have graciously donated a few Lollys to be door prizes during our Covert Entry Concepts Course being offered in Toronto in July! Check it out here!
Till next time, stay safe, stay crafty.