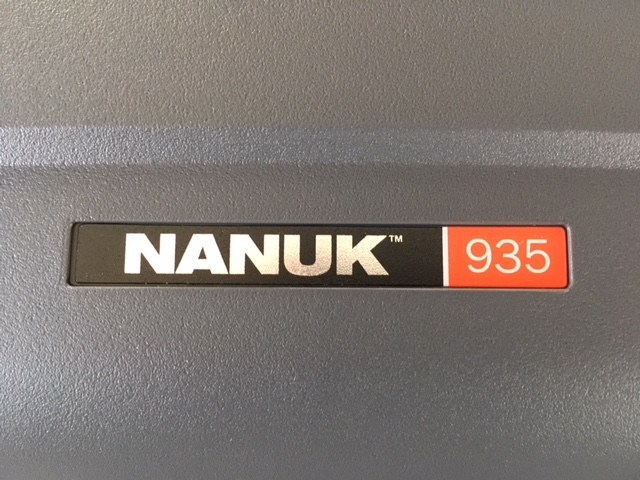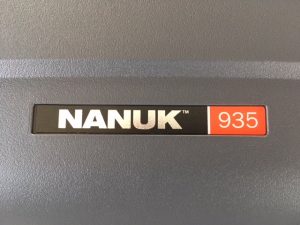 In an effort to organize some of my equipment, I have gone through several options to address issues surrounding ease of transport, durability, security and protection. I initially went with low-cost/low-quality options such as boxes, bags, duffels, etc., and tried to keep everything organized, protected from damage and loss and something properly sized to fit everything in one piece. I was hesitant to go with a Pelican case, as their price point was too high for what I was looking for, so I searched for other options.
Enter Nanuk Professional Protective Cases, by Plasticase.
Earlier this year, when I was at the Toronto Sportsman's Show, I had the fortune of meeting Dan from Nanuk (pronounced "Na-Nook", the Inuit word for the mighty Polar Bear) and exchanged contacts. Their display was expansive and their options for protective cases ranged across sizes, colours, shapes and options. I also liked the fact that they were Canadian and also that they offered a Military/Law-Enforcement discount.
A couple of weeks ago, after several failed trials to organize my gear the way I wanted, I reached out to Dan and arranged to purchase the Nanuk 935 hard case. The following covers my experience dealing with Nanuk and my impressions of the Nanuk 935.
First off, the service was FAST. As in the case arrived at my door within 48hrs. I was impressed. The customer service and administration was excellent. The team at Plasticase is very efficient.
The 935 arrived mint.
My first impression of the 935 (even though I had seen it before at the Sportsman's Show) was how solid it felt. Everything on this thing is heavy-duty. Not a piece feels flimsy or cheap, despite its relative light weight.
Here is a rundown of some of the key features of Nanuk cases generally and the 935 Roller Case in particular:
Features the "Powerclaw" latching system.
Waterproof: rated to IP67 for 30mins under 1m(3.3′) of water.
Automatic pressure release valve
Hard-wearing NK-7 resin for impact resistance
Stainless steel hardware
Model-specific bezel and gasket system to ensure a watertight seal
Handle & lid stays
Polyurethane wheels
Conditional Lifetime Warranty
Model 935 features a 2-stage, heavy-duty pull handle for rolling the case behind you like a carry-on.
Model 935: Interior dimensions (L x W x H): 20.5″ x 11.3″ x 7.5″ & Exterior dimensions (L x W x H): 22.0″ x 14.0″ x 9.0″, Weight 11.6lbs (5.2kg)
Carry-on compatible (check with your airline for specifics)
Comes in a variety of colours and internal configurations.
Made in Canada!
For more complete details about the Nanuk 935, go to the webpage here.
Below are more detailed photos with cations speaking to the above specifications and observations.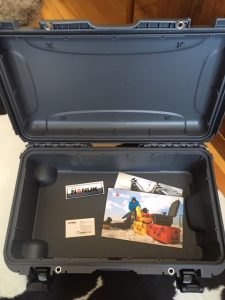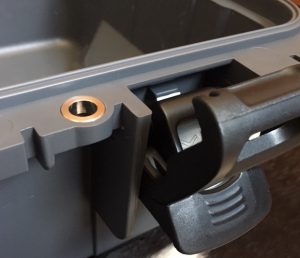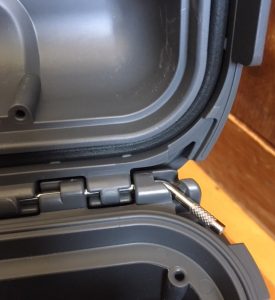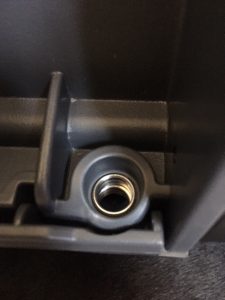 As a note to the latching system, though the latching system is effective at preventing water and dust from getting in, it is NOT effective in securing the contents from unauthorized access. It is a hair-pulling pet peeve of mine when I see people buy a top-of-the-line protective case (like a Nanuk or Pelican, etc) to store an expensive piece of equipment (like a tricked-out rifle, research gear, optics, etc) and then go to Home Depot and buy a $10 lock to keep it "secure". Just don't. Please. If your investment in case and equipment is up there, why entrust it to a $10 lock? Do yourself a favour and visit a proper locksmith and spend the $80-$120 or so for a high-quality padlock (Like an ABUS, Abloy, S&G or something similar) and keep your stuff protected. Just do it. You'll also be interested to know that Nanuk now offers to retrofit the latches to lockable latches to TSA specifications if you would like to lock your Nanuk without a padlock.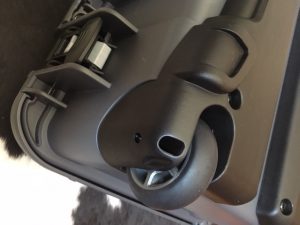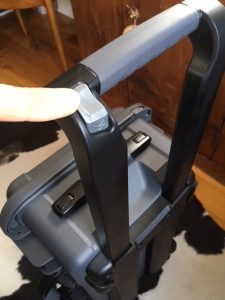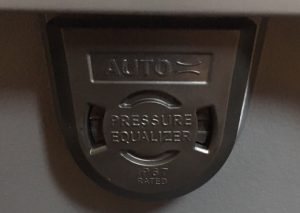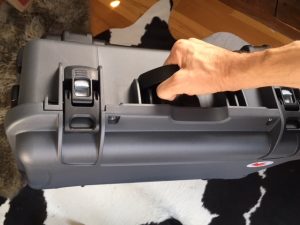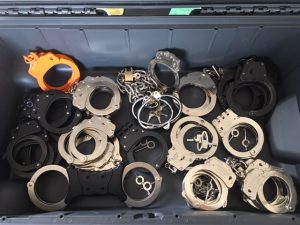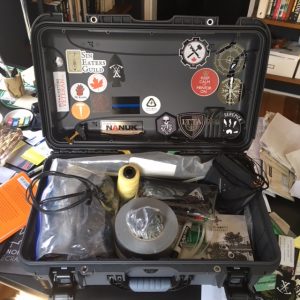 All in all, I am very impressed with the Nanuk 935. You can take a look at their entire line of products here.
They feature protective solutions for everything from your smart phone to weapons cases, sensitive electronics, photography gear, laptops and even custom solutions for whatever you may need.
If you're looking for a high-quality, Canadian-made protective case for your equipment, do consider Nanuk cases in your search. Unfortunately, members of the general public will have to look for Nanuk dealers near you to purchase, but if you're Military or Law Enforcement, you can buy directly from them.
Till next time, stay safe and stay crafty.