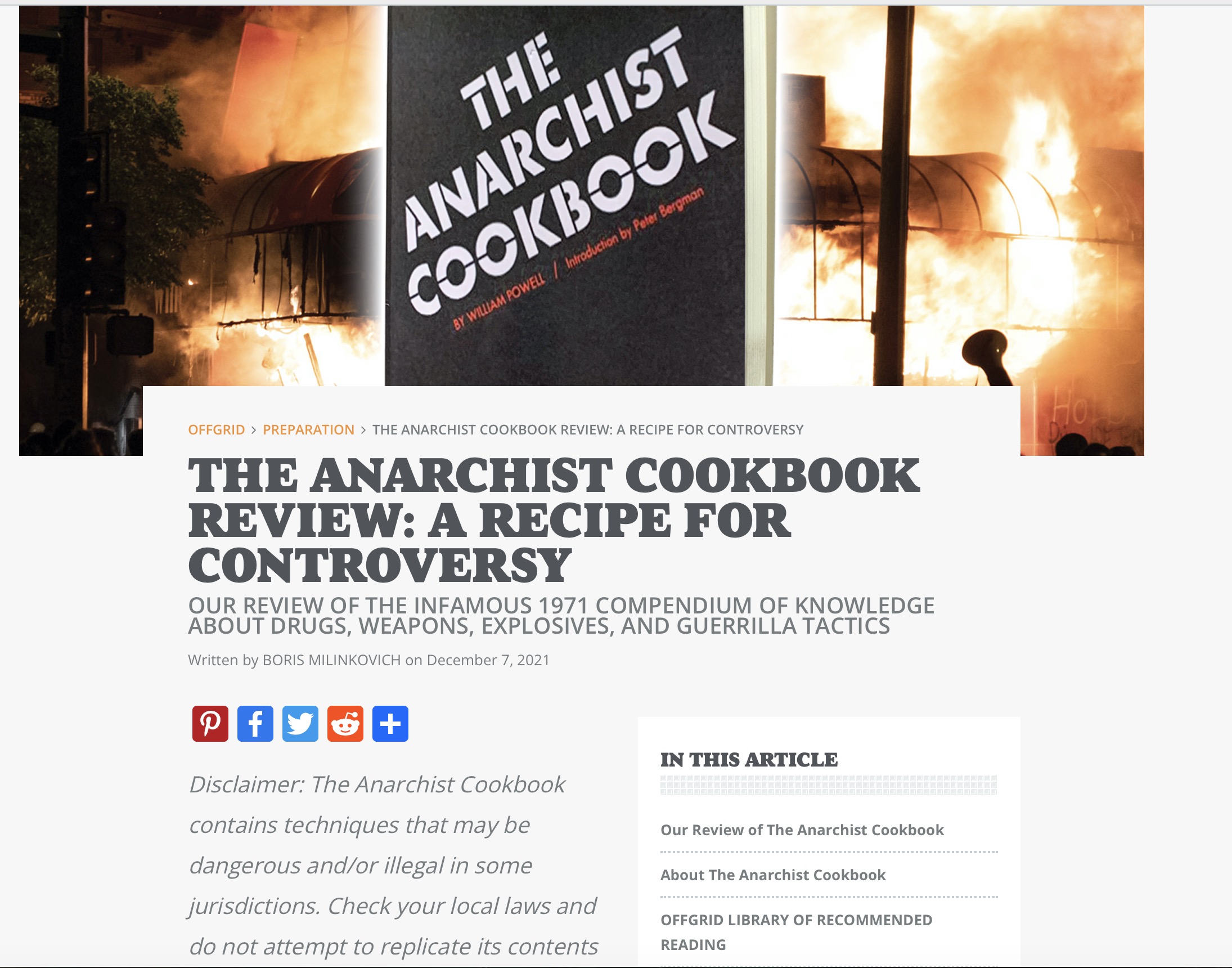 I am very humbled to share that Recoil OFFGRID has allowed me to contribute to their magazine again – this time it was The Last Page: a book review.
The editors suggested that I review the infamous ANARCHIST COOKBOOK, and to furnish my thoughts about it to their readers.
So, if you go to HERE , you can read the entire review.
THE ANARCHIST COOKBOOK REVIEW: A RECIPE FOR CONTROVERSY
OUR REVIEW OF THE INFAMOUS 1971 COMPENDIUM OF KNOWLEDGE ABOUT DRUGS, WEAPONS, EXPLOSIVES, AND GUERRILLA TACTICS.
For those of you who have never heard of it, or ever read it, do give the review a read.
https://www.offgridweb.com/preparation/the-anarchist-cookbook-review-a-recipe-for-controversy/
Till next time, stay safe and #staycrafty.