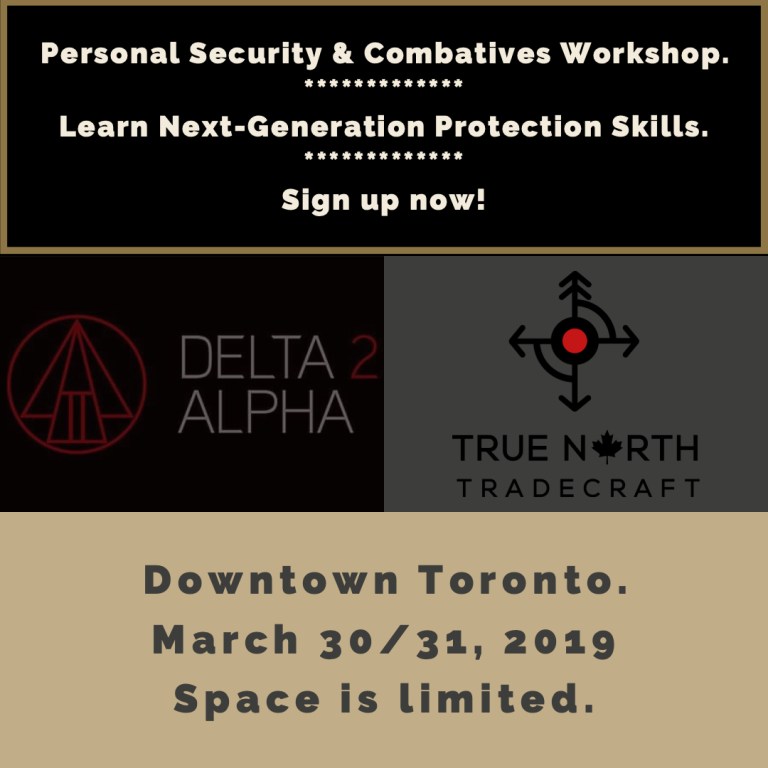 On March 30 & 31, 2019, True North Tradecraft, joined by Ace from Delta2Alpha, will be delivering a Personal Security & Combatives workshop in Toronto.
Sign up today! Space is limited!
True North Tradecraft will show some key concepts of escapology.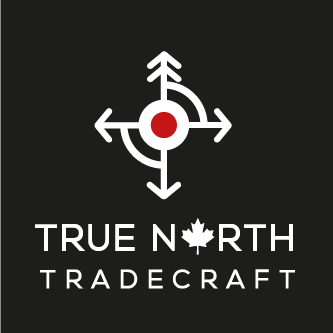 You will have the chance to learn, practice, and be coached through escape from some restraints commonly used in unlawful confinement; your success is guaranteed.
*pre-manufactured and improvised options will be covered*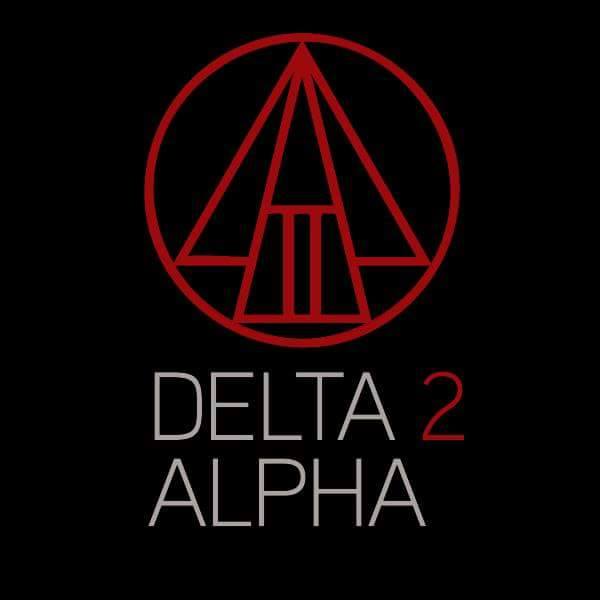 Delta2Alpha will take you through a systematic approach to dealing with the common ranges where most fights are won or lost. Through a unique objective-focused method you will learn:
How to work in your existing skillset;
Earn your deployments;
Rapidly neutralize your immediate threat.
Come and learn how to find the calm in the storm, and what it takes to win…when the only way out…is through.
Designed as a fast paced, practical approach to get you started on your personal security plan.
EARLY BIRD PRICE: $250 CAD per person
SUPER-DEAL: $225 CAD per person for groups of two or more *Contact us at [email protected]*
Prepare yourself for the unknowns in the world with this next-generation training.
***Note: When you purchase this item, you will receive a joining instruction sheet for download listing the location & directions, schedule timings, contact information and a list of essential and supportive gear to bring.***