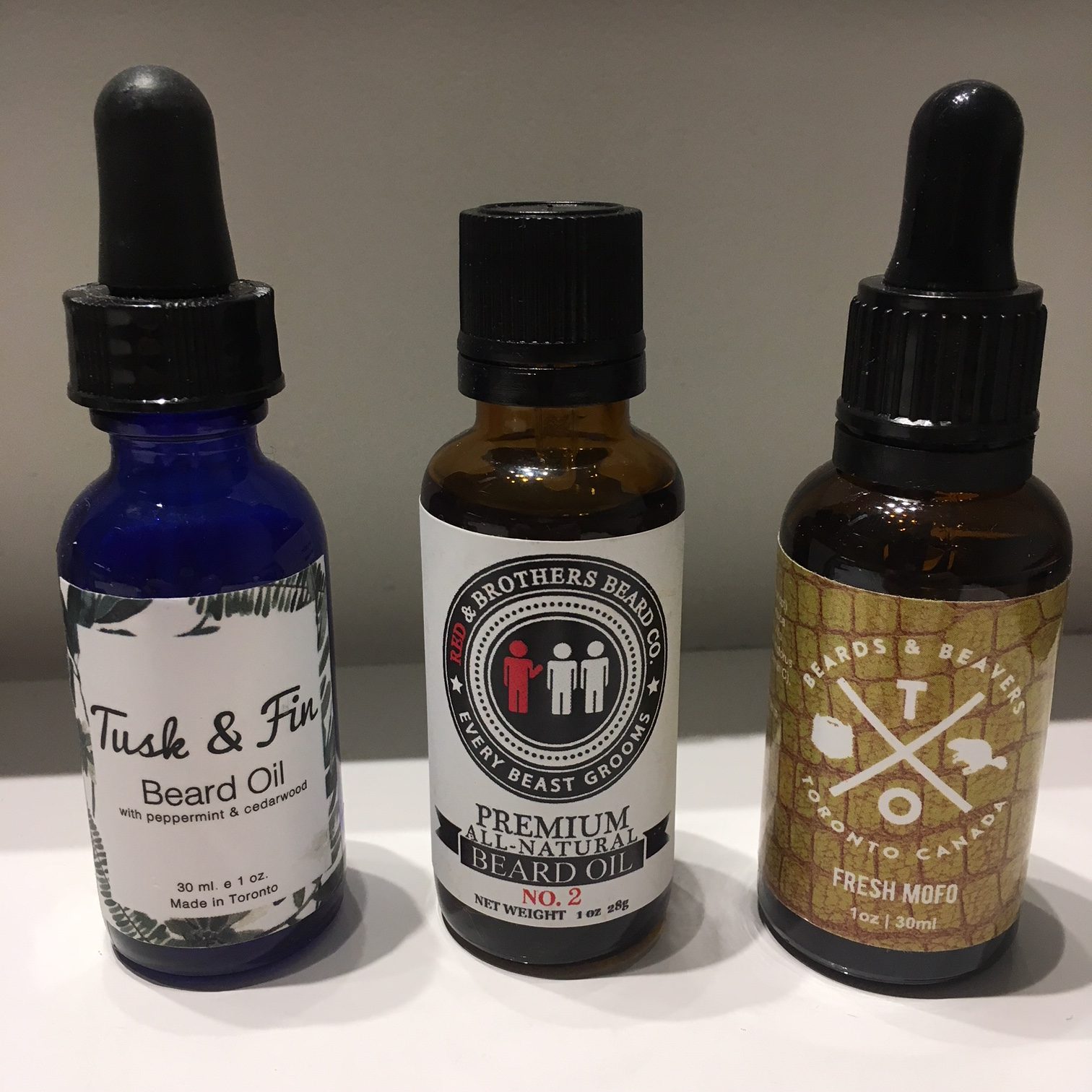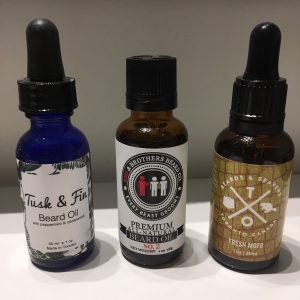 Beard Products for Bearded Operators
I've always had a hard time taming the wild in my beard. I've tried, for many years, to find a product that does the following:
moisturizes
makes the hair softer and more manageable
adds a healthy shine
has an appealing scent
is easy to use and travel with (no strange looking creams and goos)
is produced locally (best option) or ethically abroad
and isn't ridiculously expensive.
Over these past many months, I have made an effort to try several options that I would hope meet these criteria and would do what I'm looking for.
First off, my beard is a thick wire brush with swirls. This makes the dynamics of beard maintenance difficult from the start.
I used a few creams starting off to moisturize the beard, but found these mostly ineffective.
I next moved to lotions. I tried a decent product (from Comrades Barber Shop) and it was alright, but not fantastic. I think the product itself is decent, but I feel that it doest penetrate my beard quickly enough and bring softness throughout the day. This is just how my beard worked with it.
After those, I have landed on beard oil. For my beard, it seems to be the best choice.
There have been 3 brands I've tried in this recent run that I have liked.
The first of these, Tusk & Fin (see this link for more info) , was bought at the Village Juicery on College St. in downtown Toronto.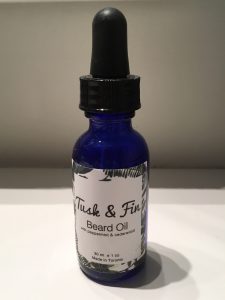 It comes in a nice, small glass bottle with a dropper. The scent is a mix of menthol and lavender. Quite nice, actually. The oil itself is of a higher viscosity (which is nice) and is readily absorbed. The result meets expectations on all the levels, but is a bit on the pricey side ($30 a bottle) but lasts well under daily use and seals well.
Second, is Red & Brothers Beard Company. They are a new Canadian company and despite their initial difficulty with communications (they had some technical problems with their messaging system when I was trying to place my order – now fixed) they quickly addressed it, connected with me directly and took care of it. I was very happy with the service I received and ordered a bunch of their stuff to try out.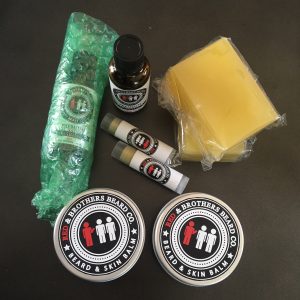 Their beard balm was good for sculpting, but for my beard, which has difficult swirls, it didn't work for me. Their "moustache stick" (like Chapstick for your moustache) works pretty well for taming wild fliers) and is small and handy. The beard bar, a soap bar for your beard which doesn't strip away the oils from your man-mane, also works very well for morning and evening face washing.
The main product, their beard oil, is really nice. I find it to be the right amount of everything. Viscosity, scent, effect on the beard, price ($ per bottle) and it's also a new Canadian company from the Ottawa area. I like to support Canadian whenever I can. That said, I have one big issue with Red & Bros beard oil.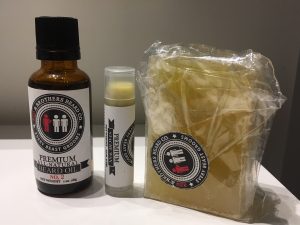 The bottle. More specifically, the cap and dropper insert. Once opened, I found that screwing the cap back on doesn't seal very well and can leak. (This may be this specific bottle but I'll only know when I open the next one). Also, the drop insert (not a medicine-dropper style like the others) takes forever to get even a few drops of oil out of the bottle. I grabbed a needle-nose plier and pulled it out because it was too frustrating. I've emailed them about it as they were so good in their communication with me so if it's a manufacturing issue, and they address it, it'd really be a great product all-round.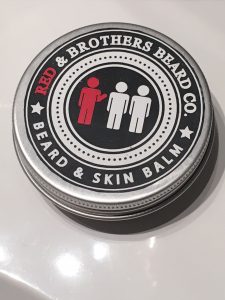 Third, I've come across Beards and Beavers. They are a Toronto-based company and their products are interestingly marketed. For the cost ($50/3 bottles = $16.67 ea) they are a good deal. The dropper-tops are user-friendly and the scents work well for me. The formulation of oil and other ingredients make my beard smooth, soft and feel great. The customer service is great too.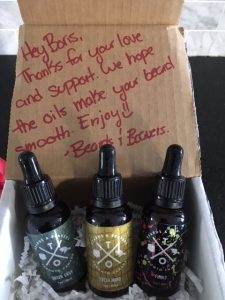 I had a technical issue placing my order and after contacting them, I received a reply thanking me for bringing it to their attention and that it had been fixed. I immediately placed my order and it arrived quickly with a really nice, personalized note in the box thanking me for my purchase. I chose "Fresh Mofo" and "Green Envy" for my scents and they threw in "Funk'd" as the third surprise scent.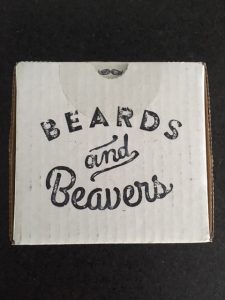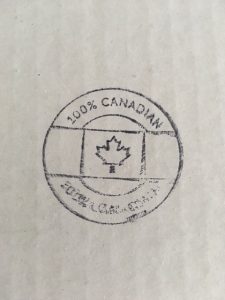 I'm happy with how they smell and how they make my beard much more manageable.
In all, I'm an adherent to beard oil for beard maintenance over the lotions, potions, creams or what have you. Though it is very much a subjective and personal preference depending on what works best for your particular beard, I would recommend taking a look at Tusk & Fin, Red & Bros and Beards and Beavers for your beard care needs. They are all great products and work well to meet the six points listed at the beginning. Check them out.
Buy Canadian and find something to maintain your operator man-mane.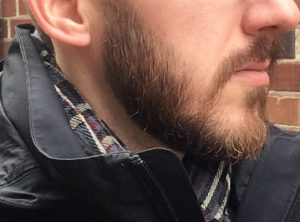 Stay crafty & keep looking (and being) dangerous.